Arizona Firearm/Gun Bill of Sale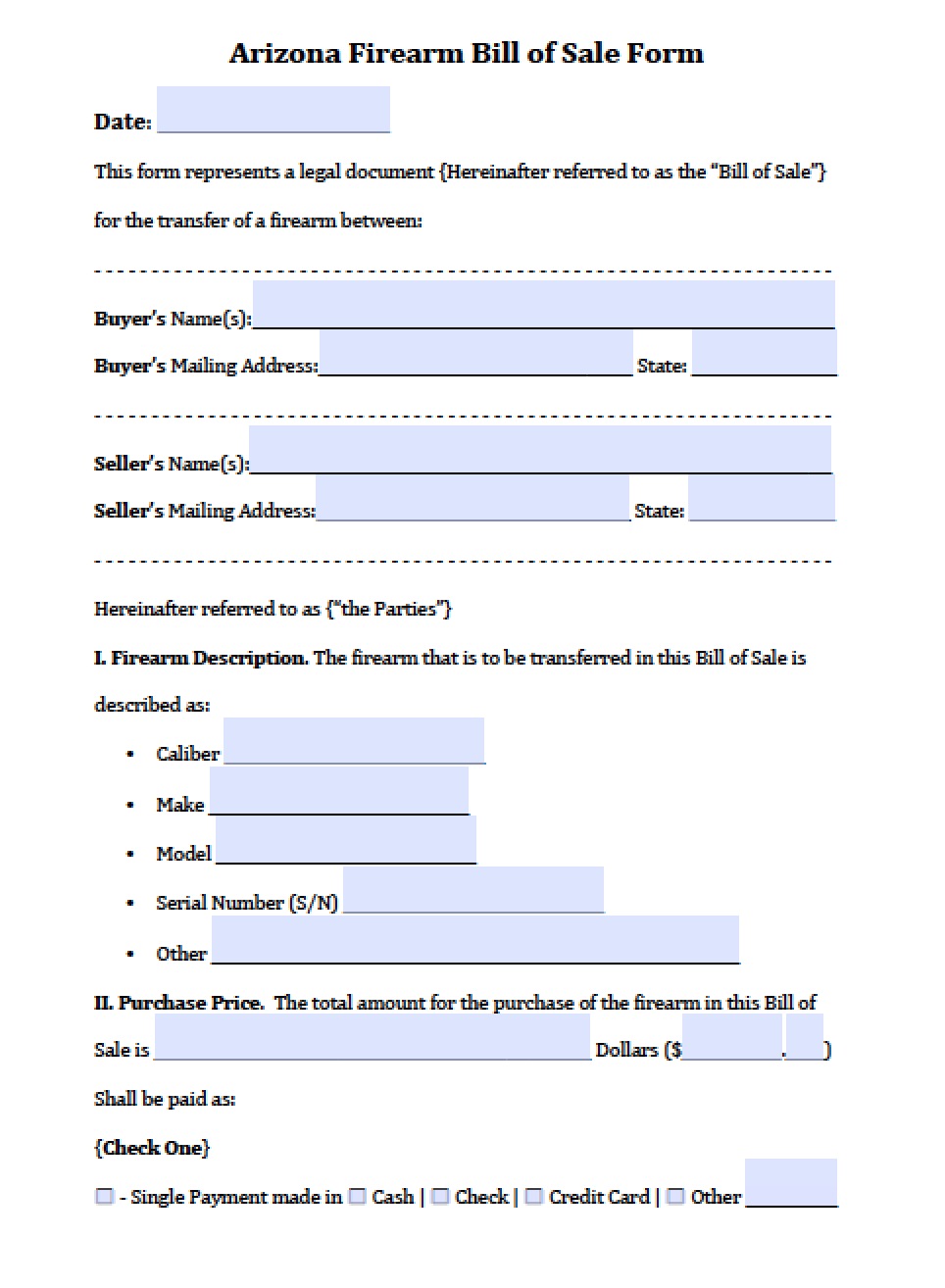 33,543 Downloads
The Arizona firearm bill of sale form is used between an owner of a firearm, including handguns and assault weapons, to legally sell to a willing buyer for financial payment. Arizona has lax gun laws and there is no requirement for the buyer to obtain any type of licensing or permit(s) to carry a concealed weapon. The only reason an individual may Apply for a concealed weapons permit is to operate it in a Reciprocal State.
How to Fill-in the Arizona Firearm Bill of Sale
The form can be filled in by inputting:
The Parties
Seller's Name
Seller's Address
Buyer's Name
Buyer's Address
Description
Make
Model
Caliber
Serial Number (S/N)
Purchase Price
Price in text and numerical value
Payment Options
One-Time (Single)
Downpayment with balance by or at a specific date
Downpayment with payment schedule listed in a promissory note form.
Condition of the Firearm
Additional Terms and Conditions
Fill-in additional statement(s) that the Parties have agreed upon and mark them down in the agreement. Verbal agreements do not hold up legally so it is best to make any side-arrangement(s) to be written.
Signature/Witness/Notary Public
Signature of Buyer
Signature of Seller
Witness(es) – if any
Notary Public – if any
Disclosure
Buyer and Seller must affirm that what they are saying is true and correct
Buyer and Seller must initial to assure that the transaction taking place is legal for all parties.