Iowa Motor Vehicle Bill of Sale | Dept. of Transportation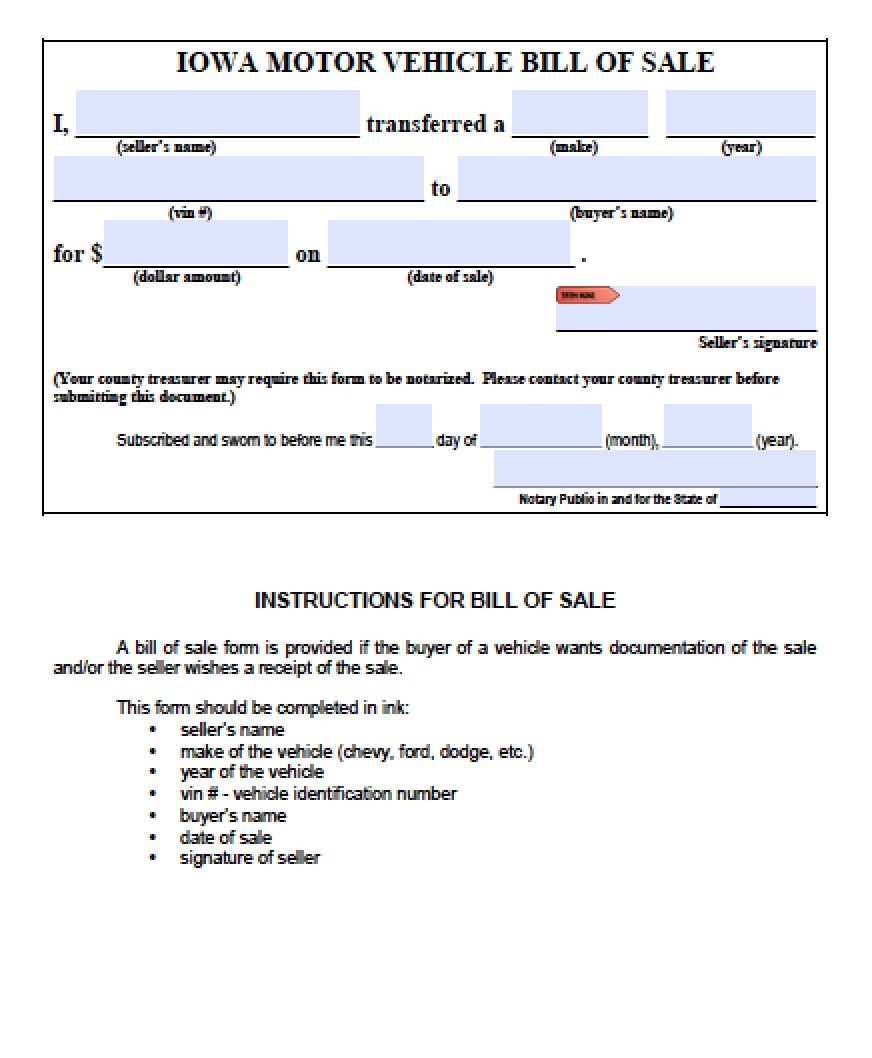 11,222 Downloads
The Iowa motor vehicle bill of sale (includes odometer disclosure statement Form 411077) is a legal document that states the details of a transaction between one party to another. The motor vehicle can be traded for US Dollars or trade with another vehicle. According to State law (63-17-1), a bill of sale is required to be completed and signed in order to sell a vehicle.
How to Write
The following information should be entered into the form to complete the sale:
 • Seller's name
 • Make of the vehicle (chevy, ford, dodge, etc.)
 • Year of the vehicle
 • Vin# – Vehicle Identification Number
 • Buyer's name
 • Date of sale
 • Signature of seller
A notary public is required to view the signature of the seller.