Ohio BMV (Vehicle) Bill of Sale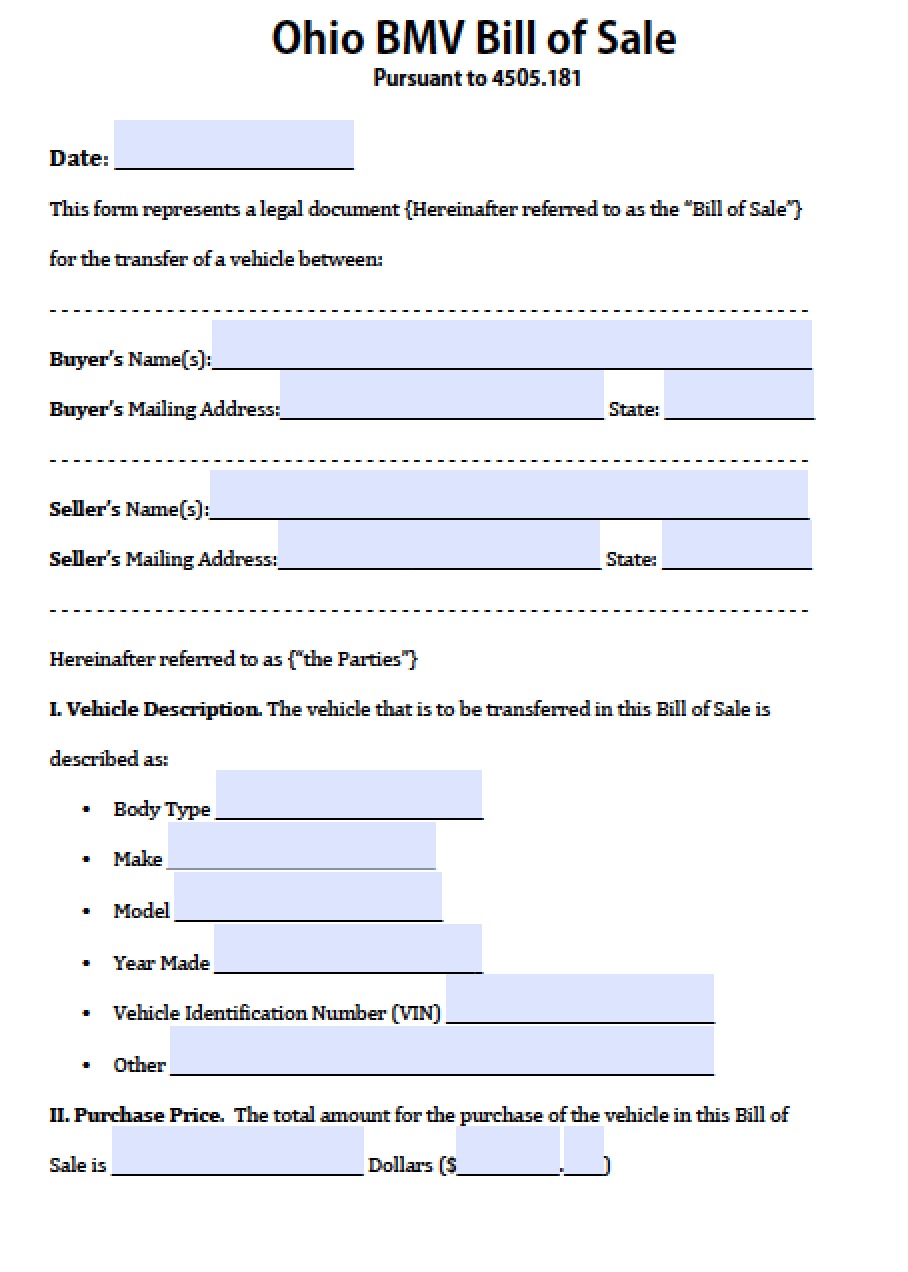 20,354 Downloads
The Ohio Bureau of Motor Vehicles (BMV) bill of sale allows a vehicle to be legally transferred from one party to another. The new owner of the vehicle should also collect the title and elect to have the seller sign over the title under it's new name.
Vehicle Registration Forms
Bring following forms below to the Deputy Registrar:
Vehicle Bill of Sale – Includes the Odometer Disclosure Statement (Form BMV-3724) which is required for vehicles under 10 years of age and under 16,000 lb.
Certificate of Title or Memorandum of Title – Must be obtained from a County Court Clerk's Office.
Proper Identification – See Accepted Types
Blank Check for Fees
*Power of Attorney (Form BMV-3771) – *Only to be used if the seller elects someone else to handle the transaction on their behalf.
*Emission Inspection – *Depending on the county the applicant resides, they may need to obtain an emission inspection at a licensed facility.