South Dakota Motor Vehicle Bill of Sale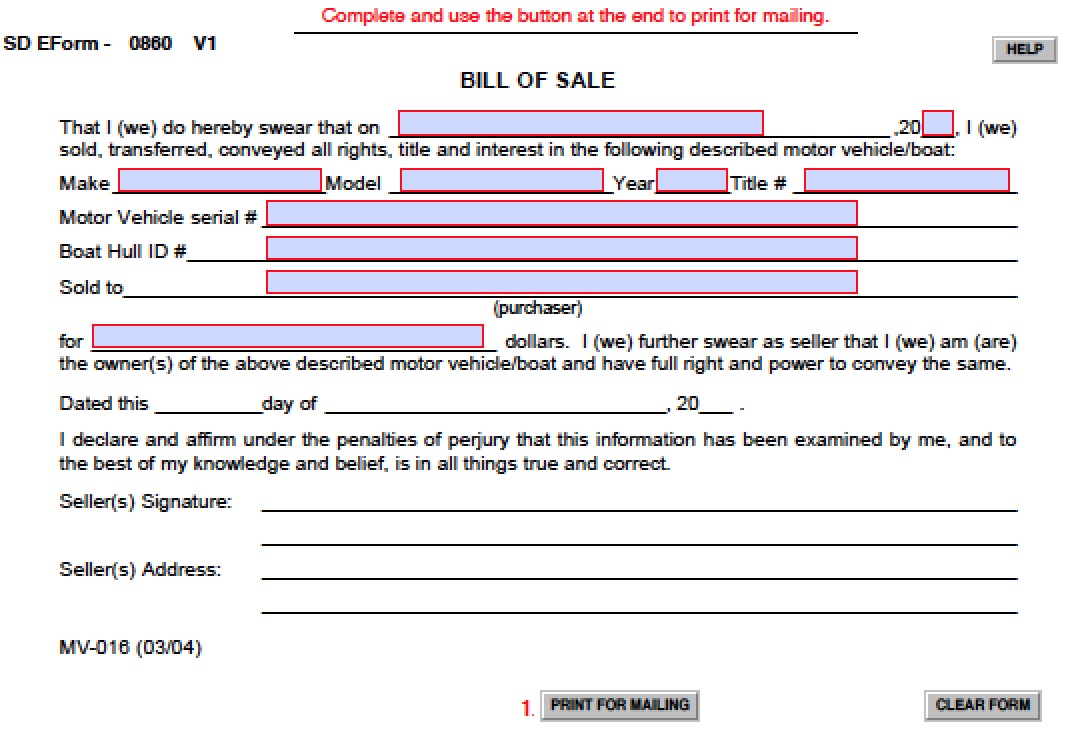 5,831 Downloads
The South Dakota motor vehicle bill of sale, also known as Form MV-016, is used to document the transfer of a vehicle from one party to another through a private party sale (The required Damage Disclosure Statement is attached). The new owner will need the bill of sale when registering at a Treasurer's Office Location.
Vehicle Registration
The seller must notify the State through the Notice of Sale (Form MV-2200) immediately by sending to the following address:
SOUTH DAKOTA DEPARTMENT OF REVENUE
DIVISION OF MOTOR VEHICLES
445 EAST CAPITOL AVENUE
PIERRE, SD 57501-3100
Vehicle Power of Attorney – The seller of a vehicle may use another person to coordinate the sale. This means the person selected, or agent, may sign the bill of sale and agree to a purchase price on behalf of the owner to convey the Certificate of Title.
How to Write
The following required fields should be inputted with the desired information:
Date of Sale
Vehicle: Make, Model, Year, Title #, and Motor Vehicle Serial # (VIN)
Buyer's Information
Purchase Price
Seller's Signature and Mailing Address