West Virginia Vehicle/Vessel/Trailer Bill of Sale | DMV-7-TR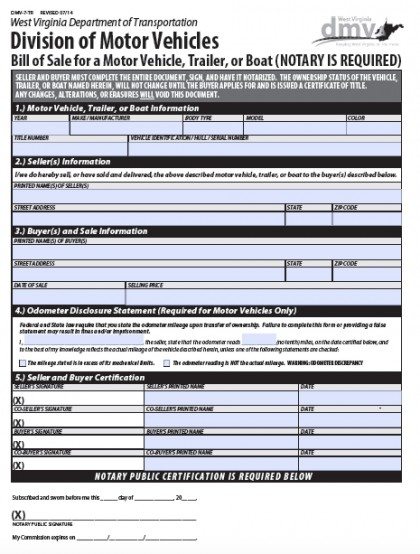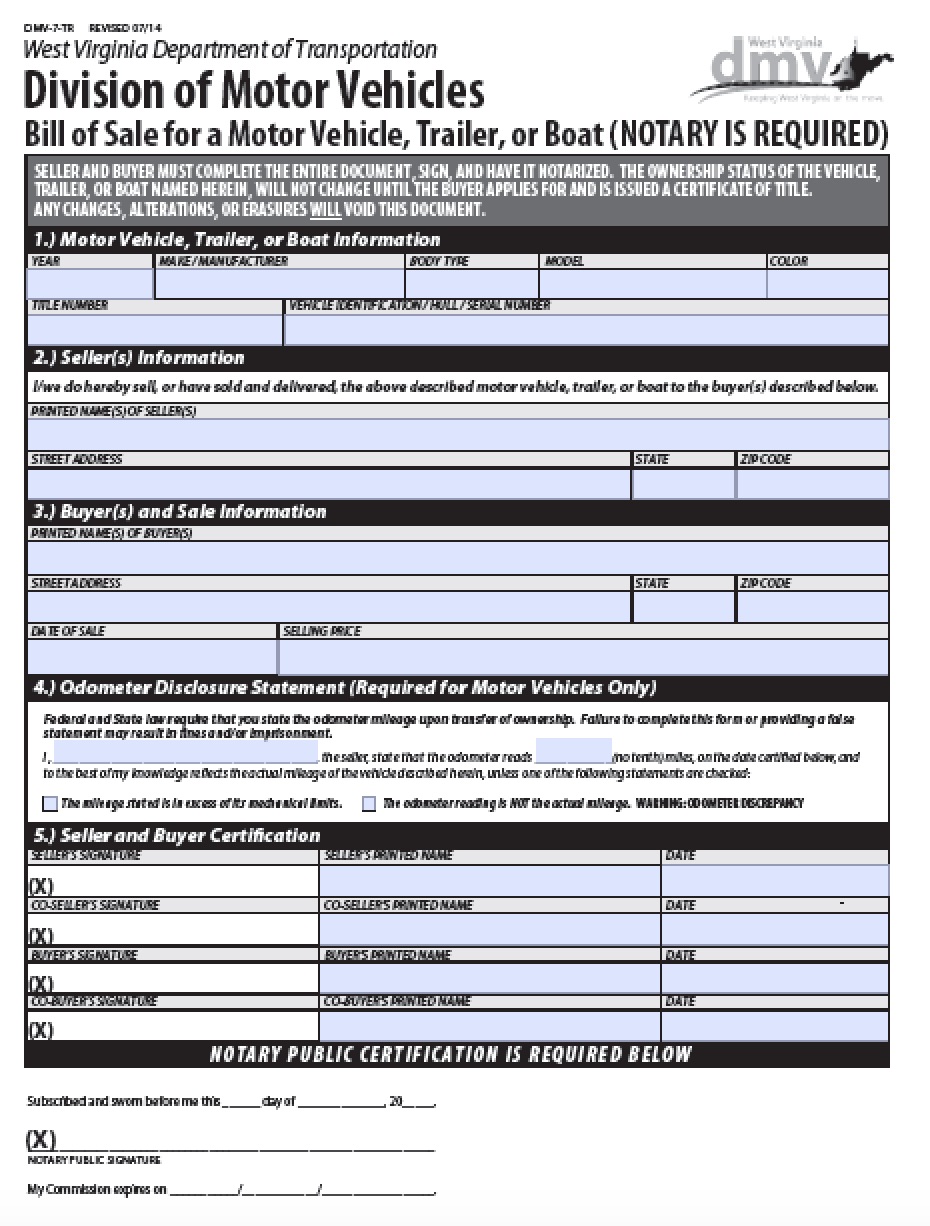 5,503 Downloads
The West Virginia bill of sale is a legal document used for the purchase of a boat, trailer, or vehicle between a purchaser and seller.
Vehicle Registration
The following documents should be completed and presented to a Department of Transportation Regional Office:
Vessel Registration
The following forms should be used to register a vessel with a Regional Office.
How to Write
The following details should be entered into the bill of sale (Form DMV-7-TR) to properly complete:
Seller's Name
Seller's Address
Sales Amount
New Purchaser's Name
New Purchaser's Address
Vehicle/Vessel Make and Model
VIN/HIN
Signature of Buyer and Seller including the Date and Driver's License No.