Florida Boat Bill of Sale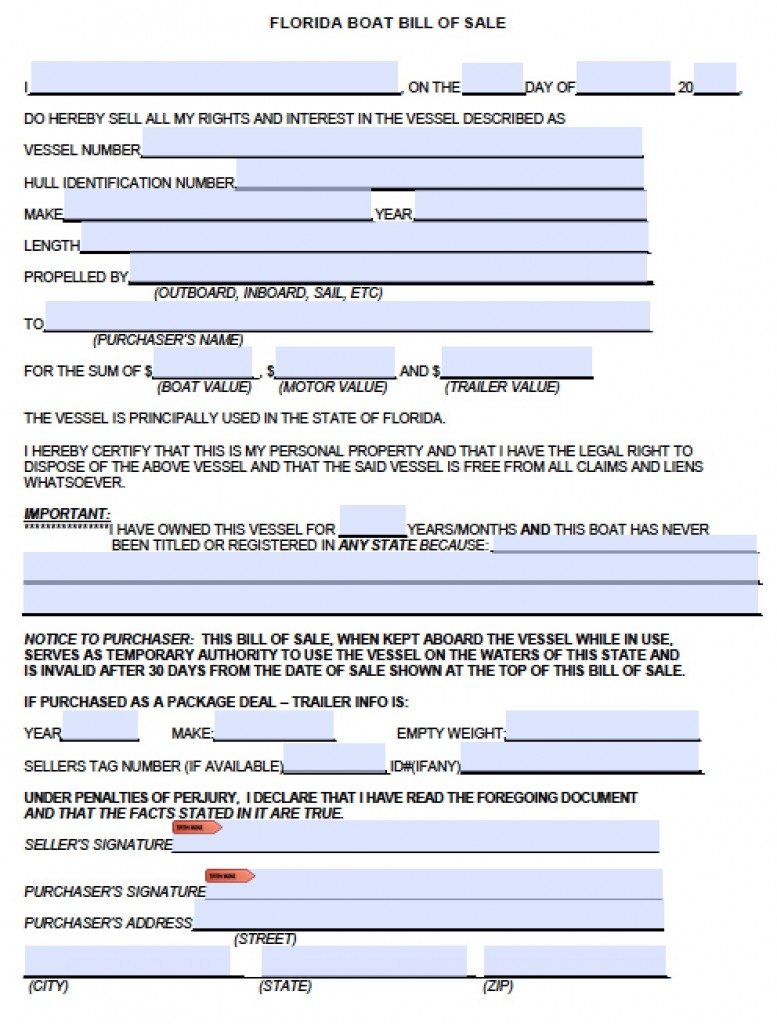 21,496 Downloads
The Florida boat bill of sale is an agreement between two (2) parties, buyer and seller, over an exchange of funds for a vessel including a trailer and outboard motor (if any). The form allows for the parties to breakdown the amounts for each item.
The vessel is usually sold on an 'as-is' basis and any inspections or due diligence should be done before the bill of sale is signed.
How to Fill-in
Seller's Name
Day of Sale
Vessel Information

Vessel Number
Hull Identification Number (HIN)
Make – Year
Length
Propelled By

Purchaser's Name
Purchase Price

Boat Value
Motor Value (if any)
Trailer Value (if any)

Title Information (if any)
Buyer and Seller Signatures
Registration
The new owner of a boat will need to register at a County Tax Collector or License Plate Office.