Florida DMV (Vehicle) Bill of Sale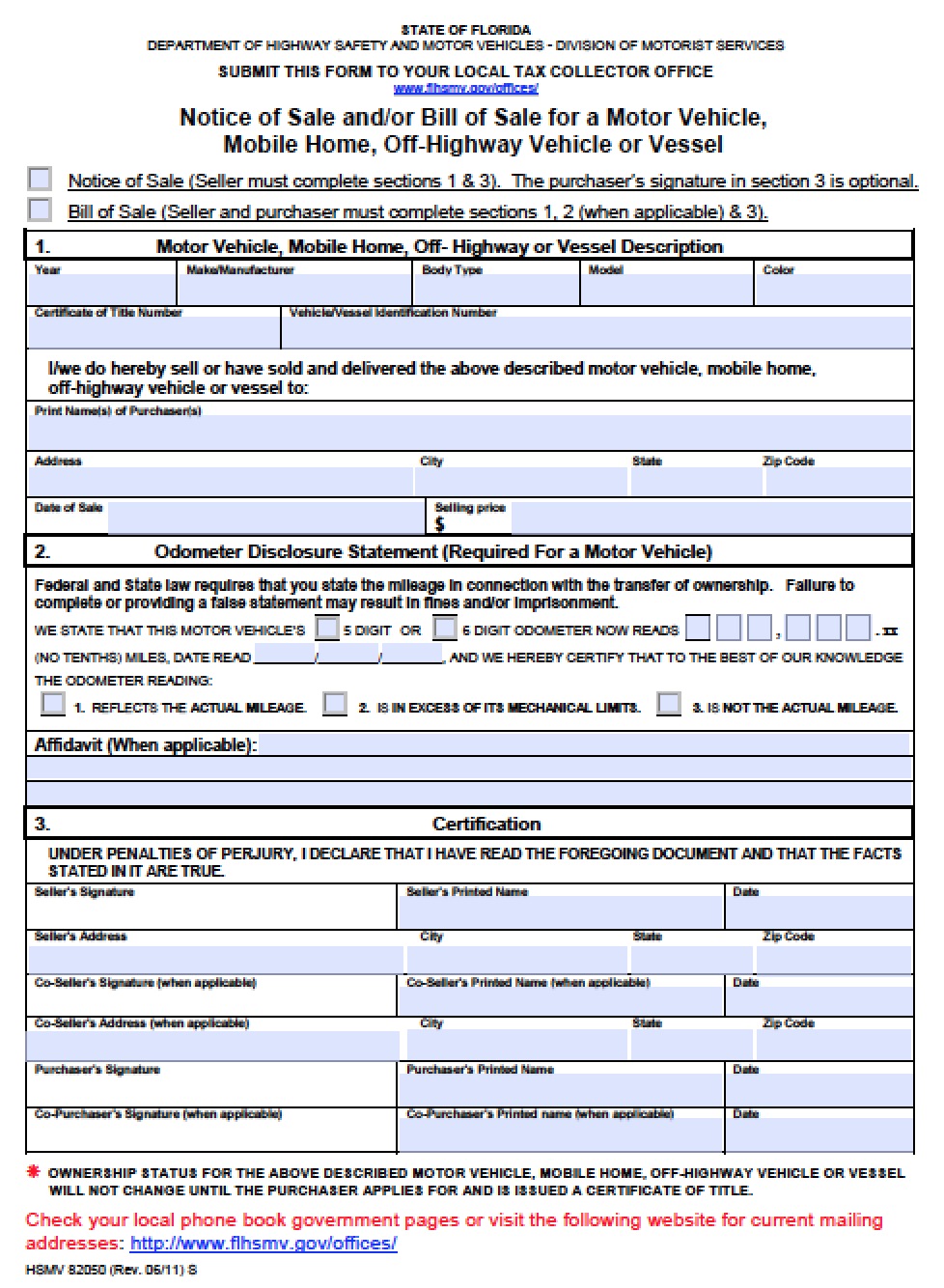 67,522 Downloads
The Florida DMV bill of sale form allows a person that owns a motor vehicle to sell to another individual or entity for a purchase price. The payment and transfer of vehicle possession should take place on the same day the bill of sale is signed. No outside verbal agreements will hold up in the court of law so it is best to write the complete transaction details in the form.
How to Fill-In
This following bullets correspond to the blanks located in the DMV Bill of Sale:
Check the 2nd box marking the document as a bill of sale

Vehicle Information
Year
Make/Manufacturer
Body Type
Color
Certificate of Title Number
Vehicle/Vessel Identification Number (HIN/VIN)

Buyer's Name and Address
Date of Sale
Selling Price
Odometer Disclosure
Affidavit (if any)
Certification

Buyer and Seller's Information and Signature Section(s)
All parties must sign the bill of sale for it to be legally binding.
See DMV (Tax Collector) Locations
Vehicle Registration
Bill of Sale (Form 82050)
Odometer Disclosure
Proof of Insurance
Blank check for fees (See Estimations)
Identification
*Out of State
*Application for Title (Form 82040)
*VIN/Odometer Verification (Form 82042)