Georgia Boat Bill of Sale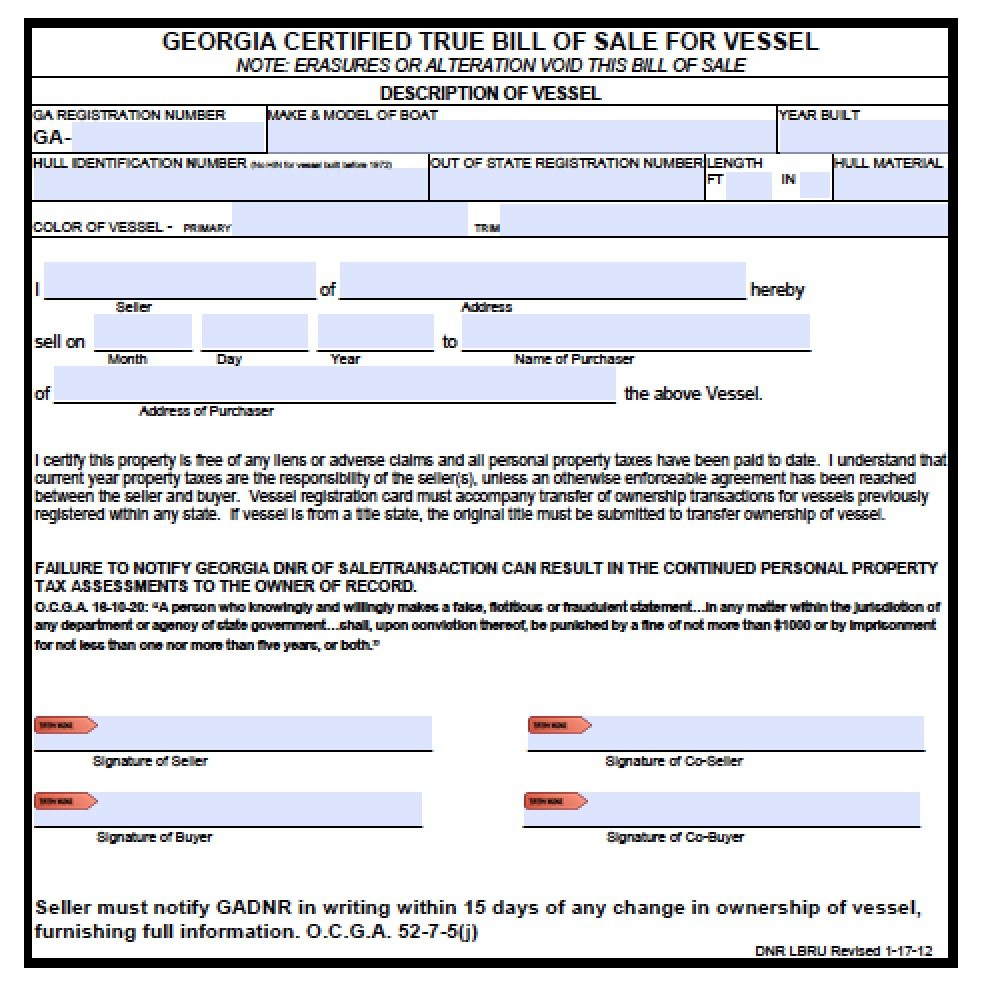 15,016 Downloads
The Georgia boat bill of sale is between an owner and a willing purchaser seeking to make a trade in return for monetary funds. It is recommended to record the sale with this form and the new owner will need it when registering the vessel.
All sellers are required to notify the Georgia Department of Natural Resources within fifteen (15) days through one of the following venues;
Email: 

gaboats@activenetwork.com

Fax: 1(301) 687-8615

Mail:

Georgia Department of Natural Resources




P.O. Box 934943




Atlanta, GA 31193-4943 
All vessels that are motorized and sailboats twelve (12) feet or more must be registered with the Georgia Wildlife Resources Division.
How to Write
The following information must be entered into the form for it to be valid:
Registration Number (if any)
Make and Model of Boat
Year Built
Hull Identification Number (HIN)
Out of State Registration Number (if any)
Length – Feet and Inches
Hull Material
Color of Vessel – Primary/Trim
Seller's Name and Address
Buyer's Name and Address
Date of Sale
Signatures of The Parties