Hawaii DMV (Vehicle) Bill of Sale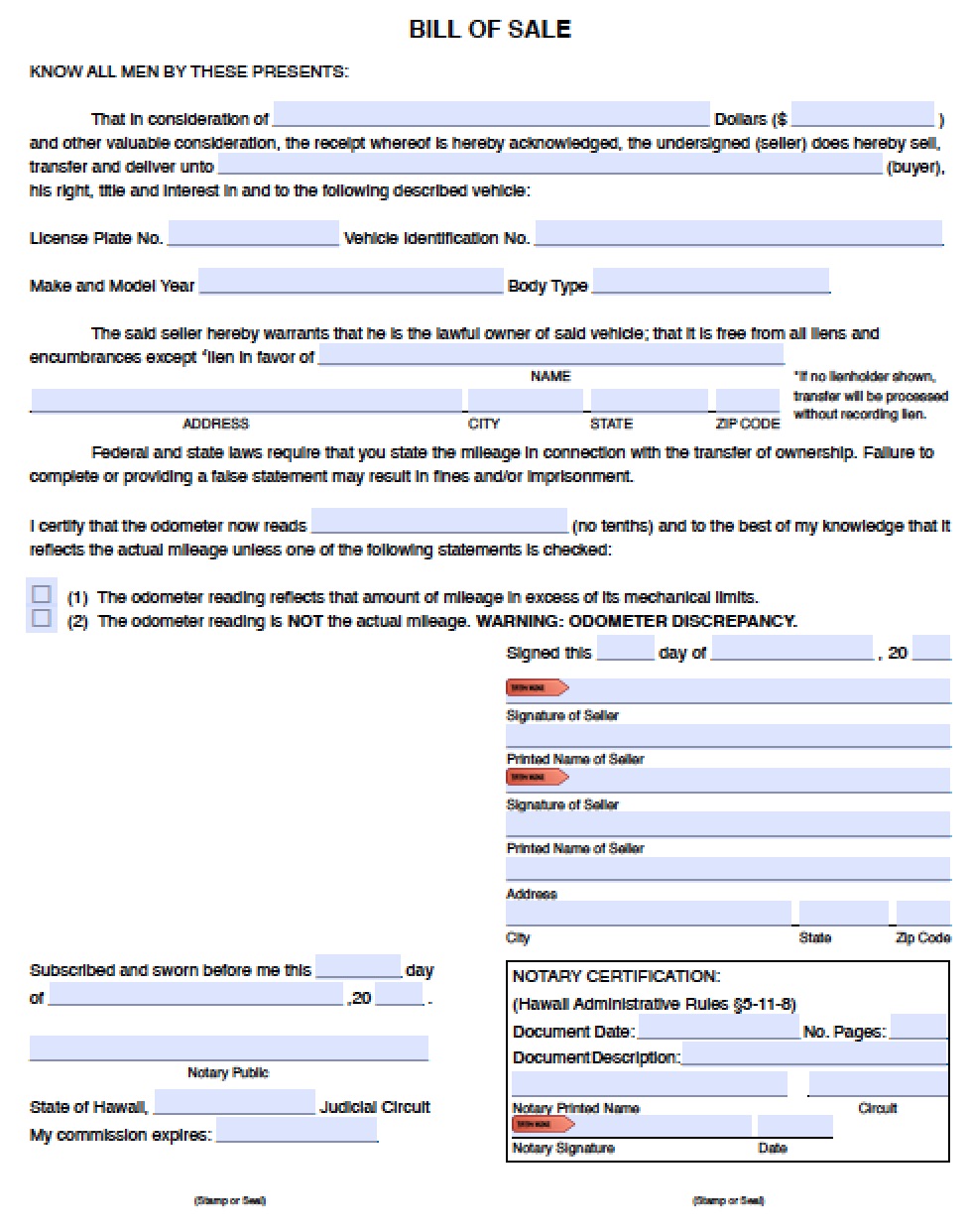 8,361 Downloads
The Hawaii DMV bill of sale form, also known as Form CS-L(MVR)40, is a legal document that states the transaction of a vehicle in exchange for US Dollars. All information must be entered including the odometer information (for vehicles under 10 years) and the buyer and seller details.
The seller is required within ten (10) days to notify their county of the transaction through the Notice of Sale on the top of their Title or with the Notice of Sale Form.
How to Write
The following blanks must be filled-in either on your computer or after printing;
Purchase Price ($)
Buyer's Name
Vehicle License Plate No.
Vehicle Identification Number (VIN)
Make and Model Year
Body Type
Lien Holder (if any) – Including Name and Address
Odometer Reading
Buyer and Seller Signature – According to Statute 5-11-8 all signatures must be witnessed by a notary public.
Vehicle Registration by County
Kalawao County – No registration or insurance required