North Carolina Boat Bill of Sale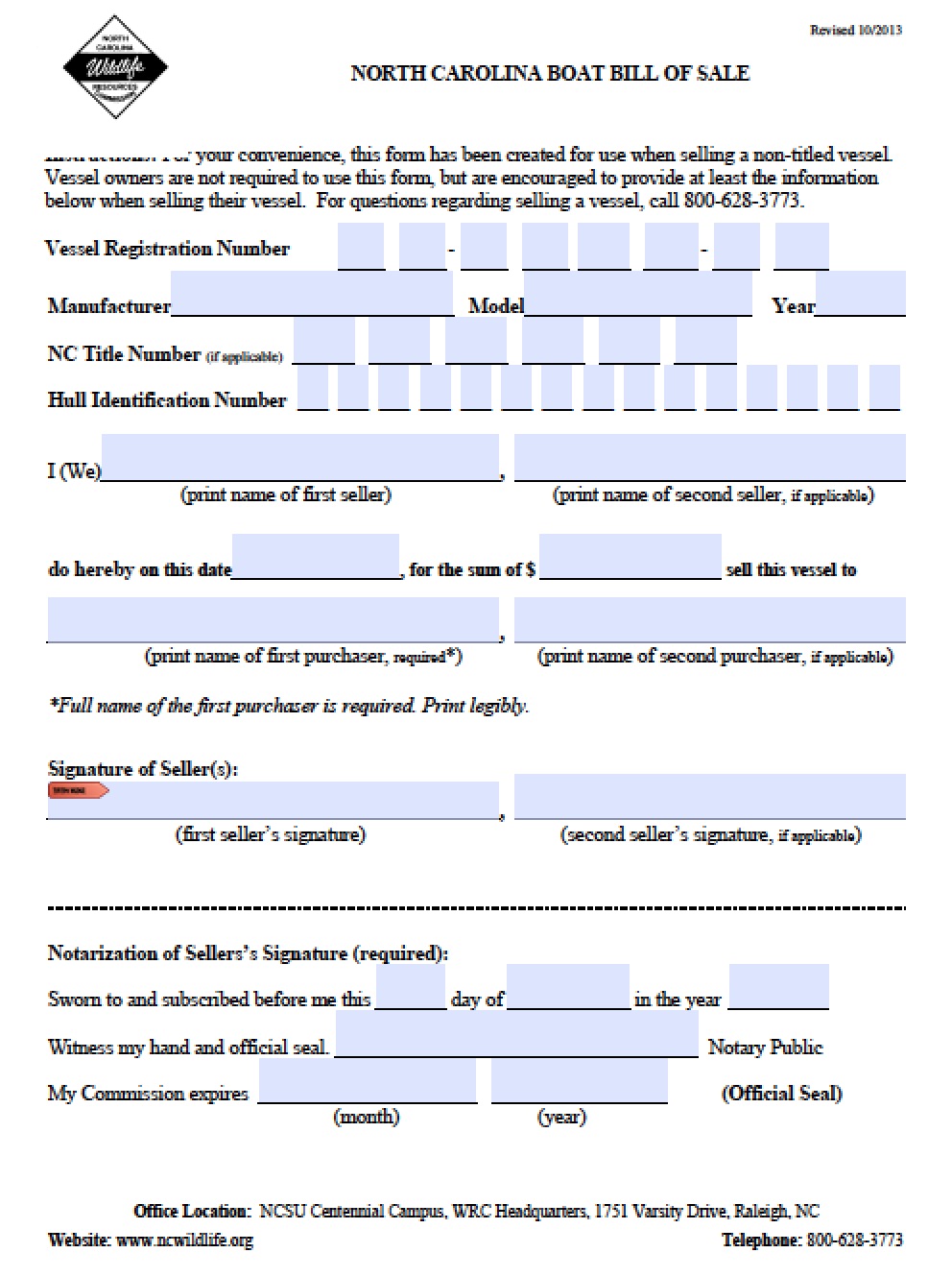 10,361 Downloads
The North Carolina boat bill of sale is provided by the Wildlife Resource Commission to allow the transition of ownership from one person or entity to another. The completed and notarized form is to be kept for both parties personal record keeping but will be required for the buyer to register the vehicle.
How to Register
The applicant will need to take the following to the nearest County Service Agent:
How to Write
The parties involved in the transaction will need to fill-in the following details:
Vessel Registration Number (if applicable)
Manufacturer
Model
Year
NC Title Number
Hull Identification Number (HIN)
Print Name of Seller
Second (2nd) Seller (if applicable)
Date of Sale
Purchase Sum ($)
Print Name of Purchaser
Second (2nd) Purchaser (if applicable)
Seller's Signature and is to be notarized.
The buyer is not required to authorize the bill of sale.