Nevada DMV (Vehicle) Bill of Sale | VP104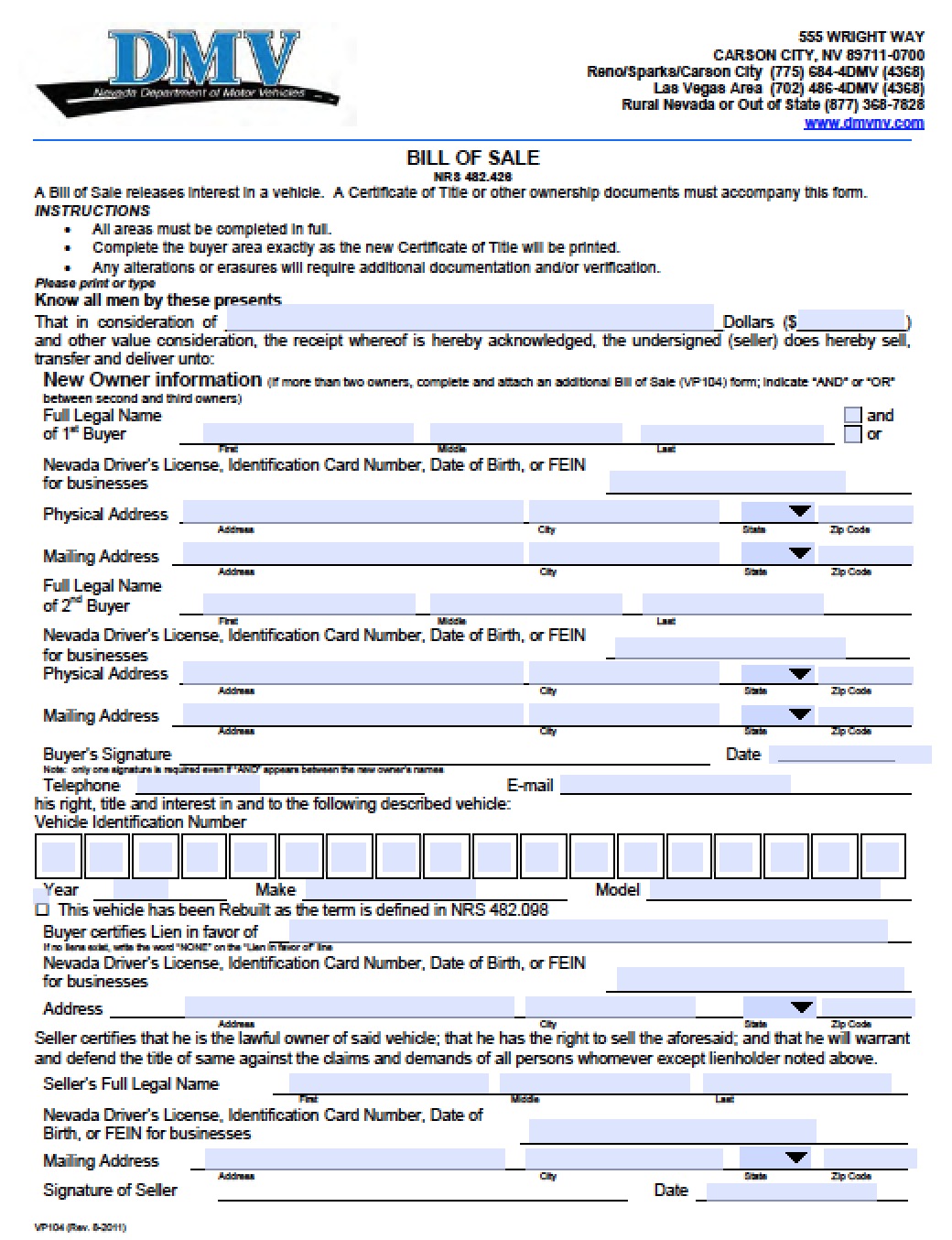 7,732 Downloads
The Nevada DMV bill of sale, or formally known as Form VP104, allows for the transfer of ownership for a motor vehicle that is located or will be registered in the State. The buyer and seller names and mailing addresses should be included as well as the vehicle information, such as the VIN, must be written in the form.
The Seller has five (5) days to report the sale to the to DMV. Report Online
Odometer Disclosure – Use if the vehicle is under ten (10) years old and below sixteen-thousand (16,000) pounds.
How to Write
The parties' will be required to enter the following information into the bill of sale:
Dollar ($) Amount
New Owner's information including:

Full Legal Name
Physical Address
Mailing Address
Driver's License Number/ ID Card Number/Passport Number/FEIN

Buyer's Signature
Vehicle Identification Number
Year
Make
Model
Seller's information including:

Full Legal Name
Physical Address
Mailing Address
Driver's License Number/ ID Card Number/Passport Number/FEIN

Seller's Signature
Attached is the odometer disclosure statement (if applicable)