New York DMV (ATV, Automobile, Motorcycle, Snowmobile) Bill of Sale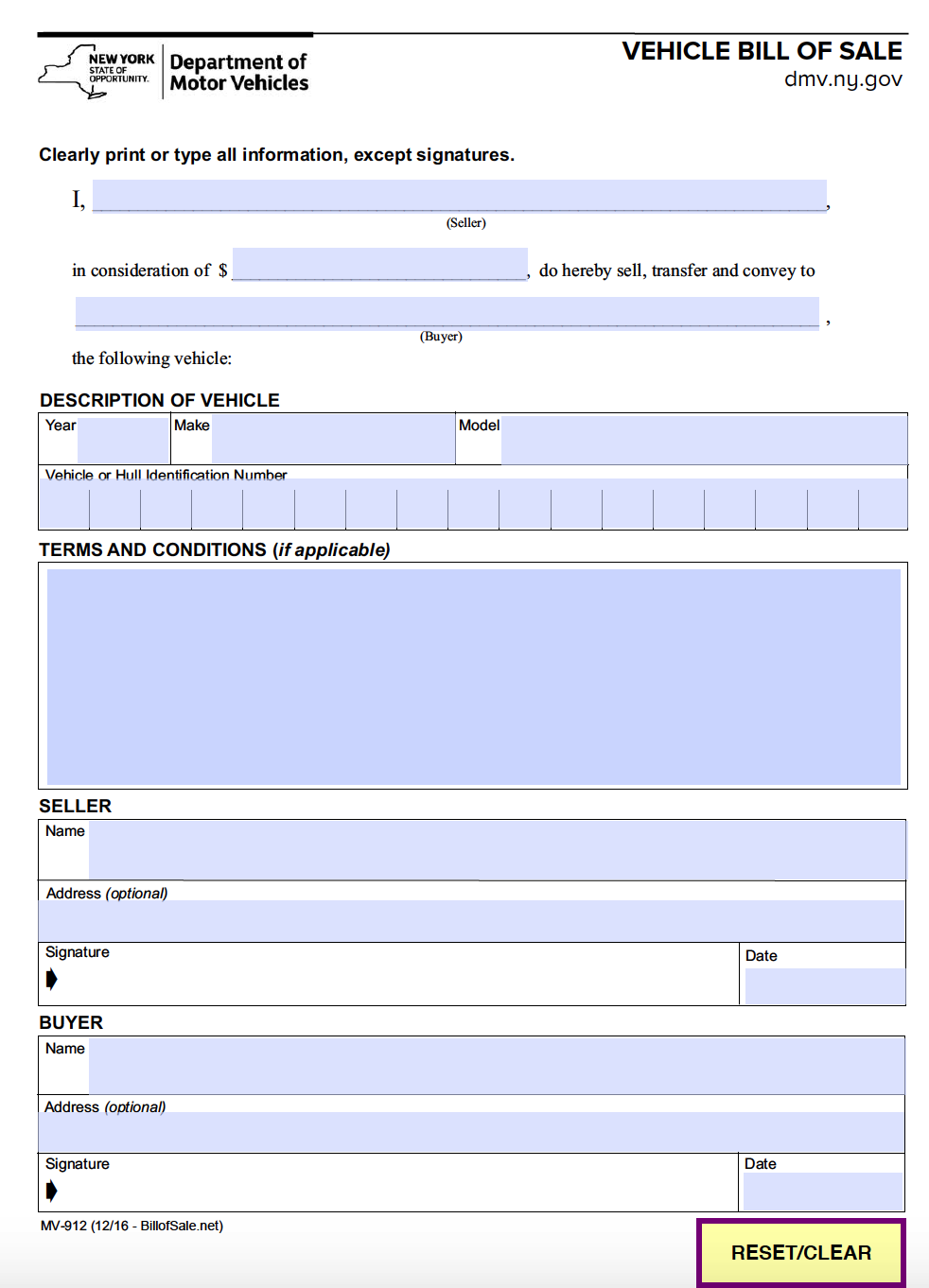 10,587 Downloads
The New York DMV bill of sale is acceptable as a Proof of Ownership for a vehicle (including all-terrain vehicles (ATV) cars, trucks, and motorcycles), manufactured homes (mobile homes), trailers, and snowmobiles. The buyer and seller must fill-in the document and sign. Upon both parties' signatures, the exchange becomes legally binding.
Within thirty (30) days of the sale, the buyer and seller must fill-in and submit the Statement of Transaction (Form DTF802). This form will be used to pay the sales tax which is
If the vehicle being sold is younger than 10 years and under 16,000 pounds the Odometer Disclosure Statement (Form MV103) must be used by the new owner when registering the vehicle.