Vermont Firearm/Gun Bill of Sale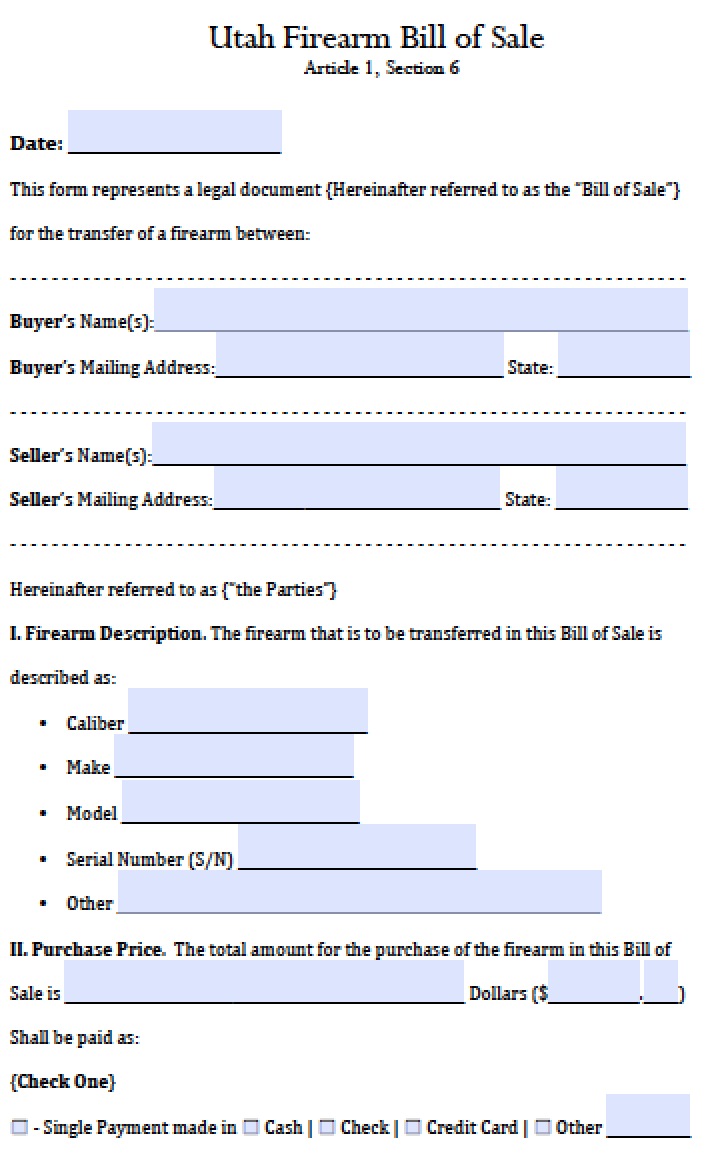 3,444 Downloads
The Vermont firearm bill of sale is the only document needed in order to legally transfer a gun from one individual to another. The identification should be presented along with any type of ownership credentials on behalf of the seller. The Serial Number (S/N) should be clearly visible and on the date of the transfer of money and the gun should the bill of sale be signed as a receipt.
Both parties should keep a copy of the signed document for their records.
Laws – State Constitution Chapter 1, Article 16
There is no restriction or registration required for any resident of Vermont to purchase and possess a gun in the State. The gun bill of sale may legally transfer ownership and the rights to a firearm.