Arkansas Vessel Bill of Sale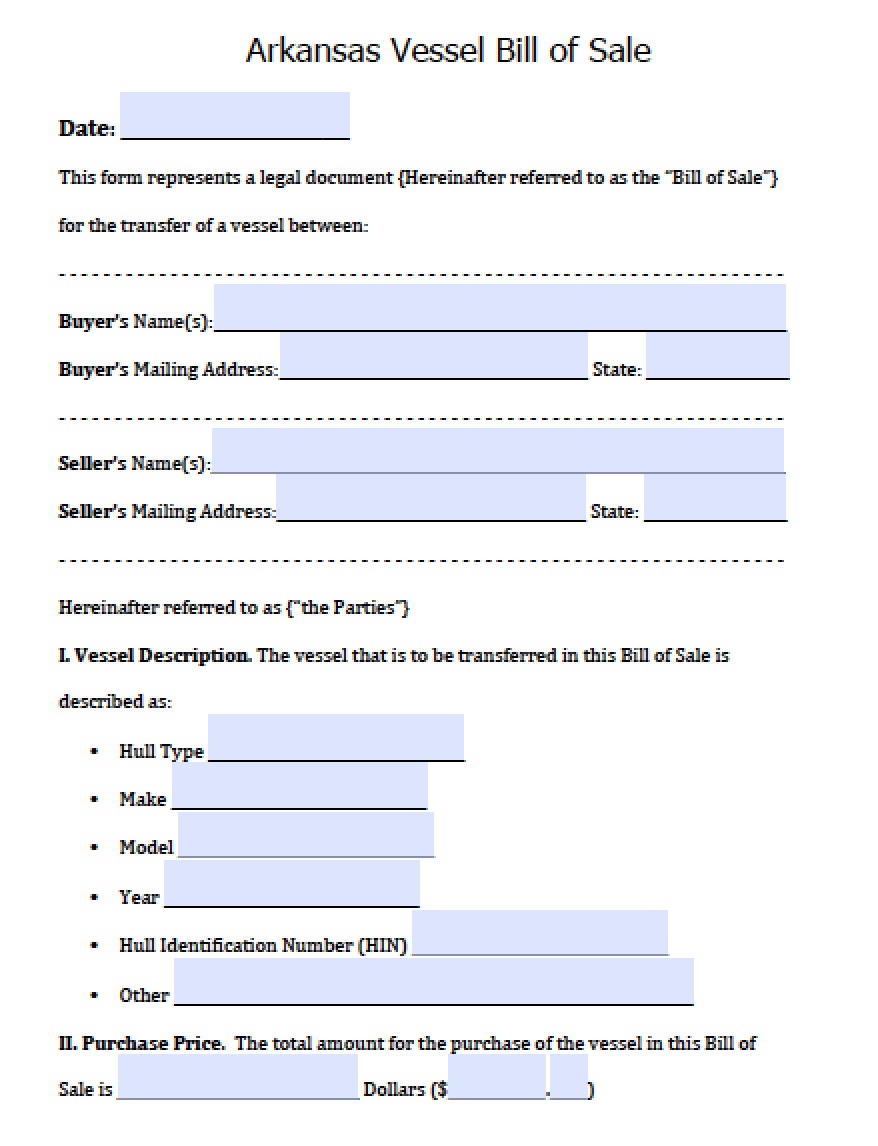 12,285 Downloads
The Arkansas boat bill of sale form is for a buyer and a seller of a vessel seeking to transfer the ownership in exchange for cash or other assets. The form will need to be filled in by the parties entering the following;
Buyer's

Name (First, Middle, Last)
Address

Vessel Description

Hull Type
Make
Model
Year
Hull Identification Number (HIN)

Purchase Price
Vessel Conditions
Odometer Reading
All parties must sign the bill of sale for it to be considered legitimate. It is also advised that there be at least two (2) witnesses and/or a notary public at the time of signing.
Forms Needed to Register
A new owner has thirty (30) days to register a new vessel before being subject to any late fee(s) or fines. The following must be brought with the boat bill of sale to a Revenue Office properly register;
Proof of Ownership – Through the current registration or Bill of Sale
County Assessor Proof the Vessel has been listed for Assessment
Proof Personal Property Taxes have been paid
Proof of Liability Insurance ($50,000)
The registration is valid for a term of three (3) years.