Connecticut Firearm/Gun Bill of Sale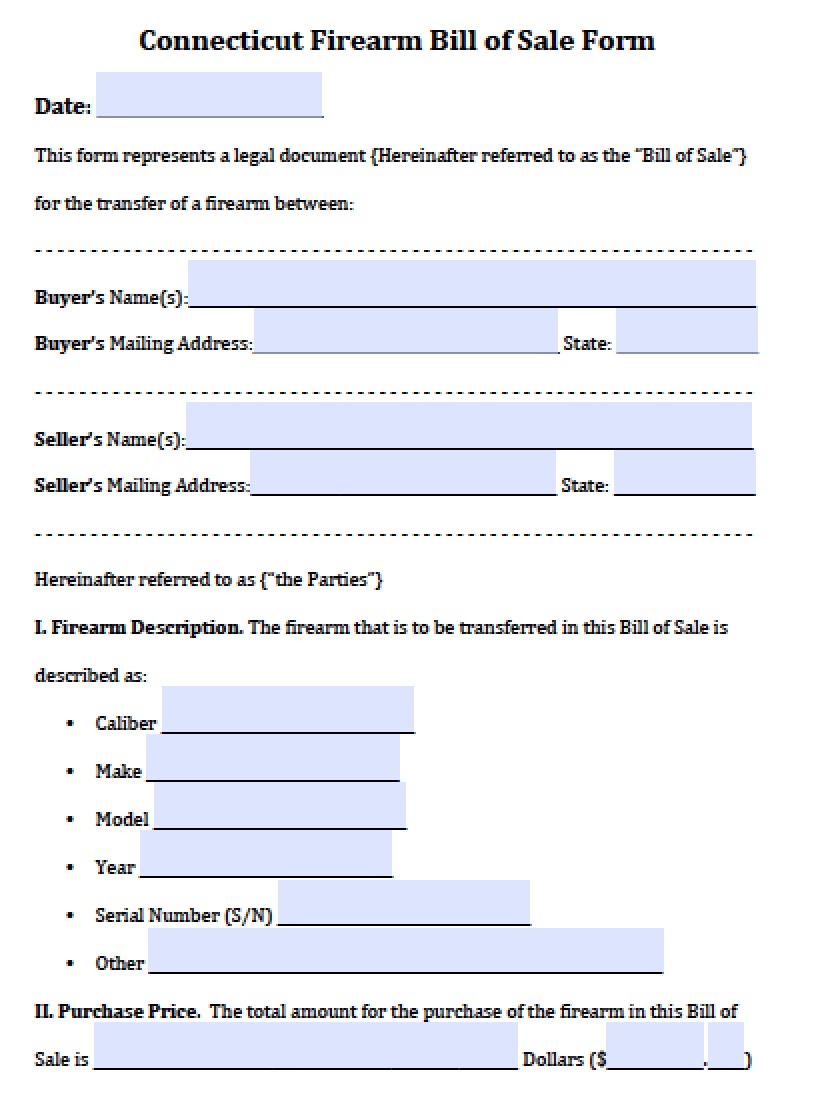 2,598 Downloads
The Connecticut bill of sale for firearms are restricted to only residents of the State. According to federal law, only a resident of the State may be able to purchase guns within a private sale unless the individual is a firearms dealer or a police officer.
The buyer must possess an eligibility certificate (See Application) for pistols and revolver purchases.
How to Complete the Sale of a Firearm
Buyer and Seller must come to terms through a firearm bill of sale document
Call 1-(888) 335-8438 and obtain a authorization number to be used in the following documents;
If the buyer and seller seek to transfer an assault weapon, the weapon must be on the approved State list and the buyer must fill-in the assault weapon application (DPS-414-C).