Delaware Boat Bill of Sale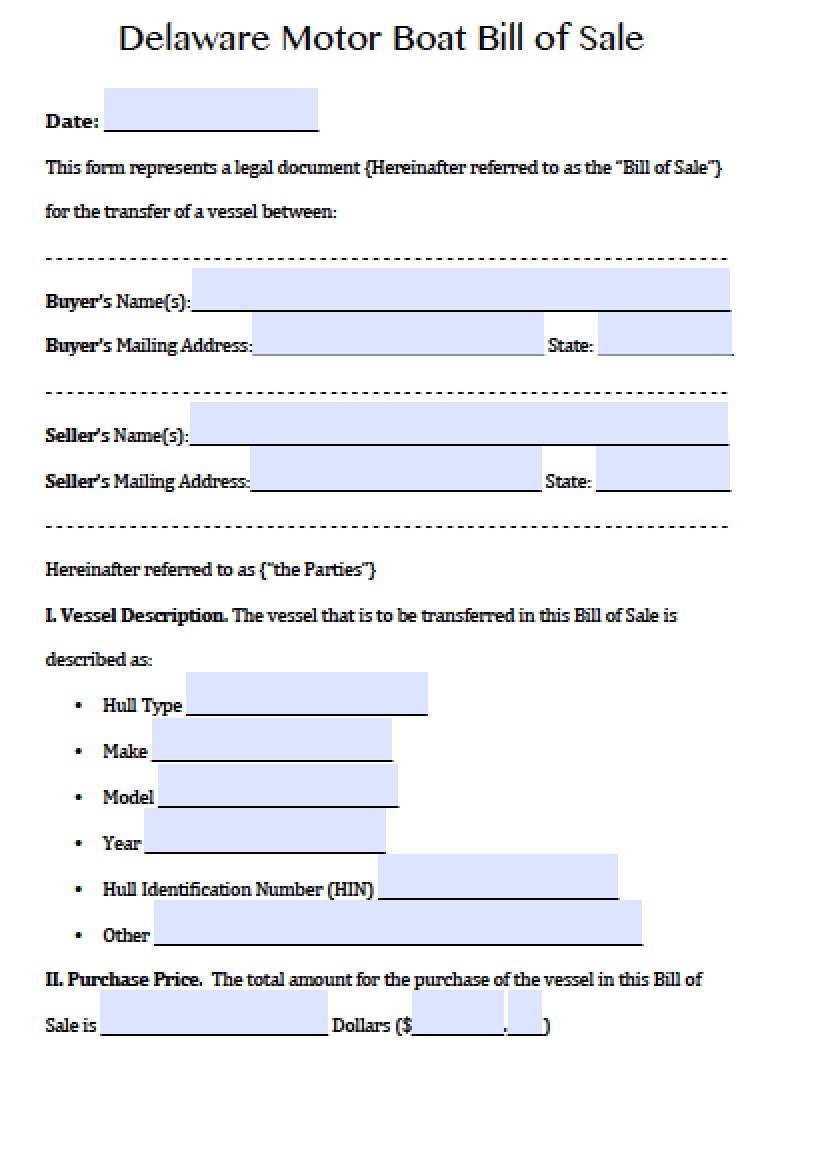 4,207 Downloads
The motor boat bill of sale form is used to write an agreement between a buyer and seller for the transfer of ownership. The form should be filled in by both parties and at signature time the form is recommended to be signed with a notary public present or at least by a third (3rd) party witness.
How to Register
The buyer will need to obtain the following forms and bring to their local Fish and Wildlife Enforcement Office:
If the Boat was purchased Out-of-State the new owner will need to apply for a Boat Ramp Certificate. This can be done at a local office.
Proper Identification
Blank Check – This is for the registration fees which can be viewed on the bottom of this page (UPDATED).
How to Write a Delaware Boat Bill of Sale
The parties will need to input the following information before signing:
Date
Buyer's Name(s)
Buyer's Mailing Address(es)
Seller's Name(s)
Seller's Mailing Address(es)
Vessel Hull Type
Vessel Make
Vessel Model
Vessel Year
Hull Identification Number (HIN) – Required
Payment Types: Single, Downpayment with Balance Later, or Downpayment with Promissory
Liens and Encumbrances (if any)
Condition of Vessel/Hull
Date of Last Inspection (if any)
Additional Terms and Conditions (if any)
This form is not needed by the Department of Fish and Wildlife Office but recommended to keep the parties' recording purposes.