Delaware Motor Vehicle (DMV) Bill of Sale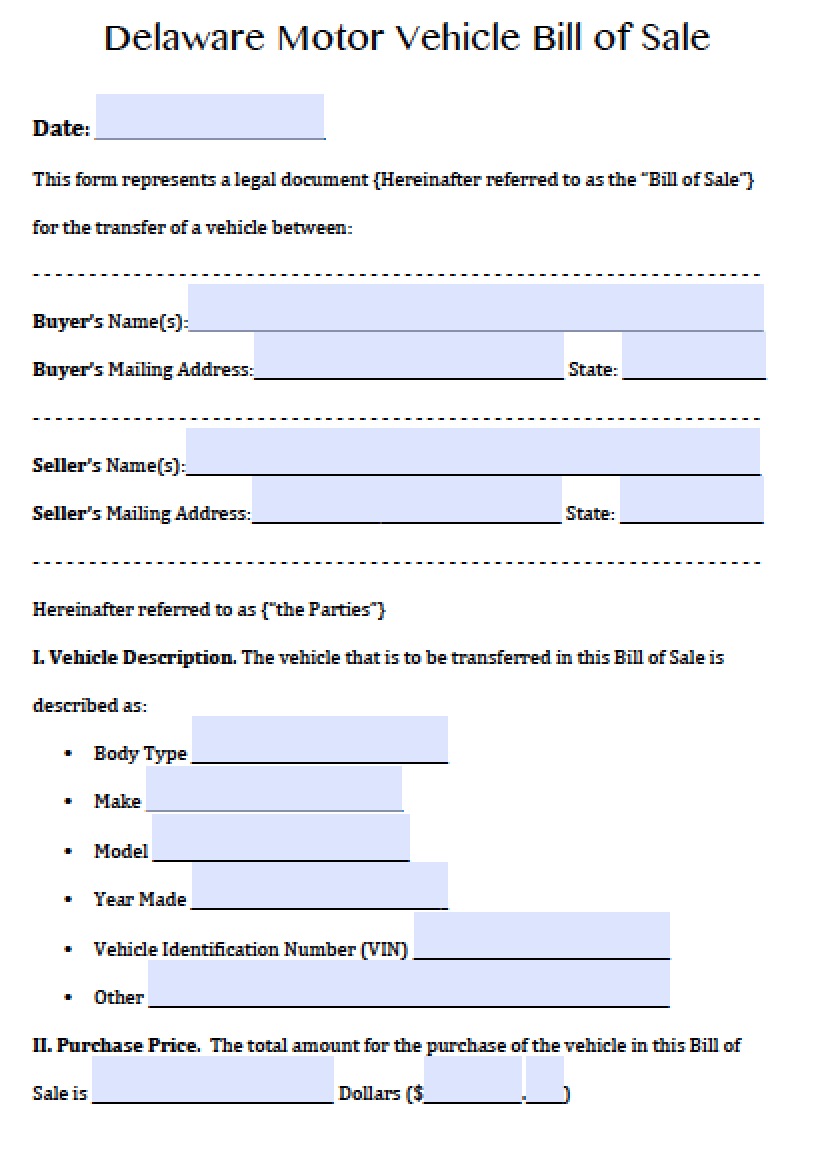 3,601 Downloads
The Delaware motor vehicle bill of sale is for the transfer of vehicle ownership from one (1) person or entity to another. The form is not required to conduct a sale but is recommended for the buyer's and seller's personal records.
The transaction should be conducted at a Delaware DMV office with the following forms brought by each of the parties:
Seller
Vehicle Transfer Notification
Current Registration Card (Sample)
Report of Sale (Sample)
Proper Identification
Buyer
If the vehicle was not transferred at the DMV office the buyer will have thirty (30) to do so before a late fee is imposed.
How to Write
The Delaware motor vehicle bill of sale may be written by filling in the following;
Sale Date
The Parties

Buyer's Information – Name and Mailing Address
Seller's Information – Name and Mailing Address

Description of Motor Vehicle

Body
Model
Make
Year
Vehicle Identification Number (VIN)
Other Information (if any)

Purchase Terms

Amount ($)
Payment Types

1-Time
Partial with Balance Due at a Later Date
Partial with Balance Due in an Attached Promissory Note

Liens and Encumbrances (if any)
Condition of Vehicle
Odometer Reading
Additional Details
Authorization/Witness/Notary