Illinois Boat Bill of Sale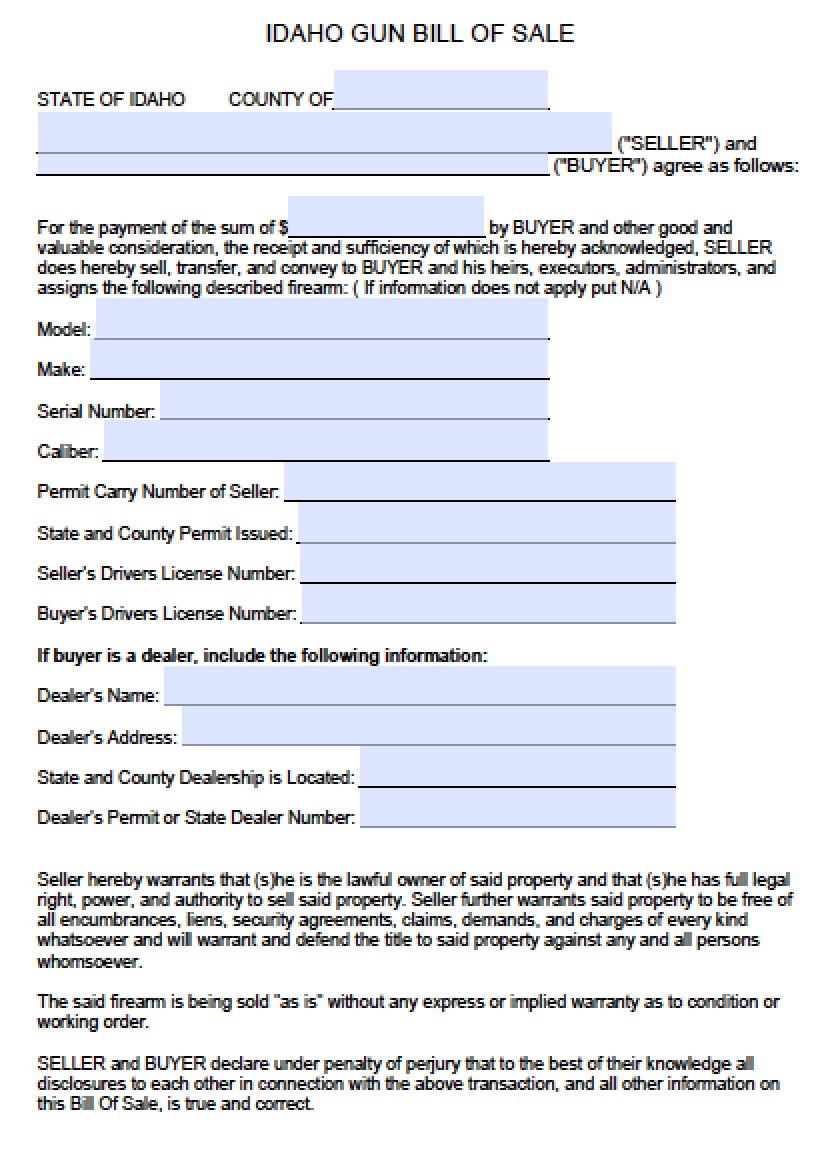 9,799 Downloads
The Illinois boat bill of sale is a legal form that details a transition of ownership between a buyer and seller. It is best for the purchaser to make sure the titles are clean and their are no liens pending.
How to Write
Fill-in the vessel bill of sale document by entering the following information into the form:
Date of Sale
The Parties'

Buyer's First, Middle, and Last Name
Seller's First, Middle, and Last Name

Vessel Description

Hull Type
Make
Model
Year Built
Hull Identification Number
Other Details

Price of Vessel
Amount ($)
Payment Type – Single or Downpayment with the balance at a later date
Liens and Encumbrances
Condition of Boat – Seller must disclose any defects
Odometer Reading
Additional Terms and Conditions
When signing the document, it is always recommended to elect having a witness or notary public view the signatures.