Illinois Motor Vehicle (Secretary of State) Bill of Sale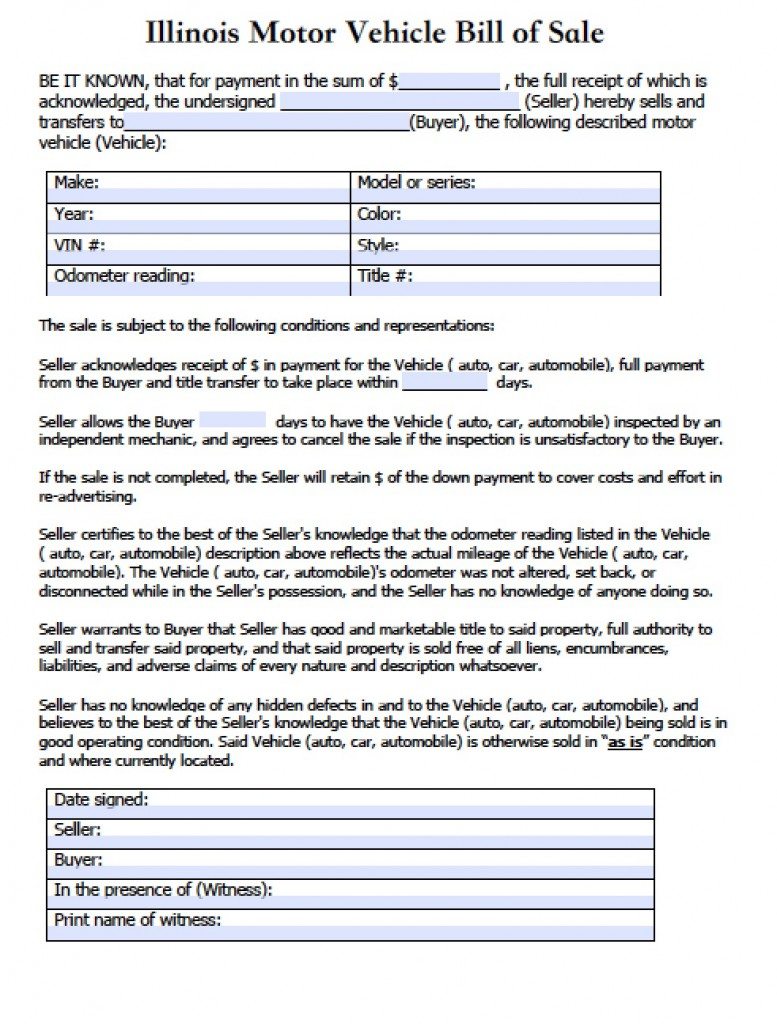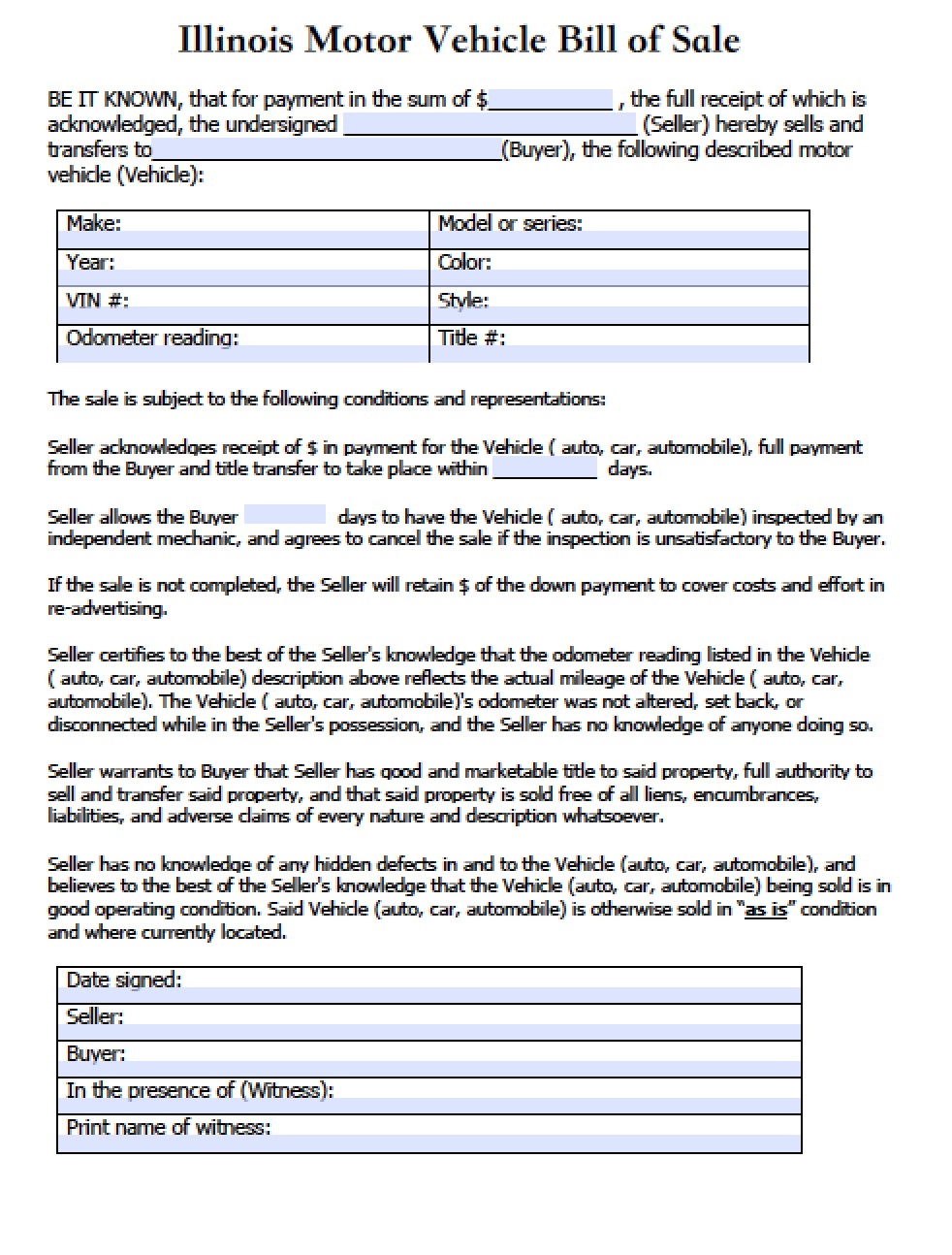 63,612 Downloads
There is no issued DMV bill of sale form in the State of Illinois. Therefore, a purchase and sale agreement for a vehicle must be drafted by the parties involved. The form should include all aspects of the transaction including the full names of all parties, description of the vehicle being sold, and the purchase price amount. Once signed, the bill of sale becomes a legally binding contract.
 After the sale of the vehicle, the Seller must immediately submit the Seller's Notice of Sale (VSD-703) and send to the Secretary of State's office located at:
 Secretary of State
Vehicle Services Department
Record Inquiry Division
501 S. Second St., Rm. 408
Springfield, IL 62756
 How to Write
Open the form and begin by filling in the following blanks:
Purchase Price of Vehicle
Seller's Name
Buyer's Name
Make
Model or Series
Year
Color
Vehicle Identification Number (VIN)
Style
Odometer Reading
Title #
Time Period for Payment (if any)
Inspection Period (if any)
Date Signed
Seller
Buyer
In the Presence of (Witness)
Print Name of Witness
It is not required but highly recommended to have a witness for the buyer and seller signatures to better protect both parties.