Illinois Firearm/Gun Bill of Sale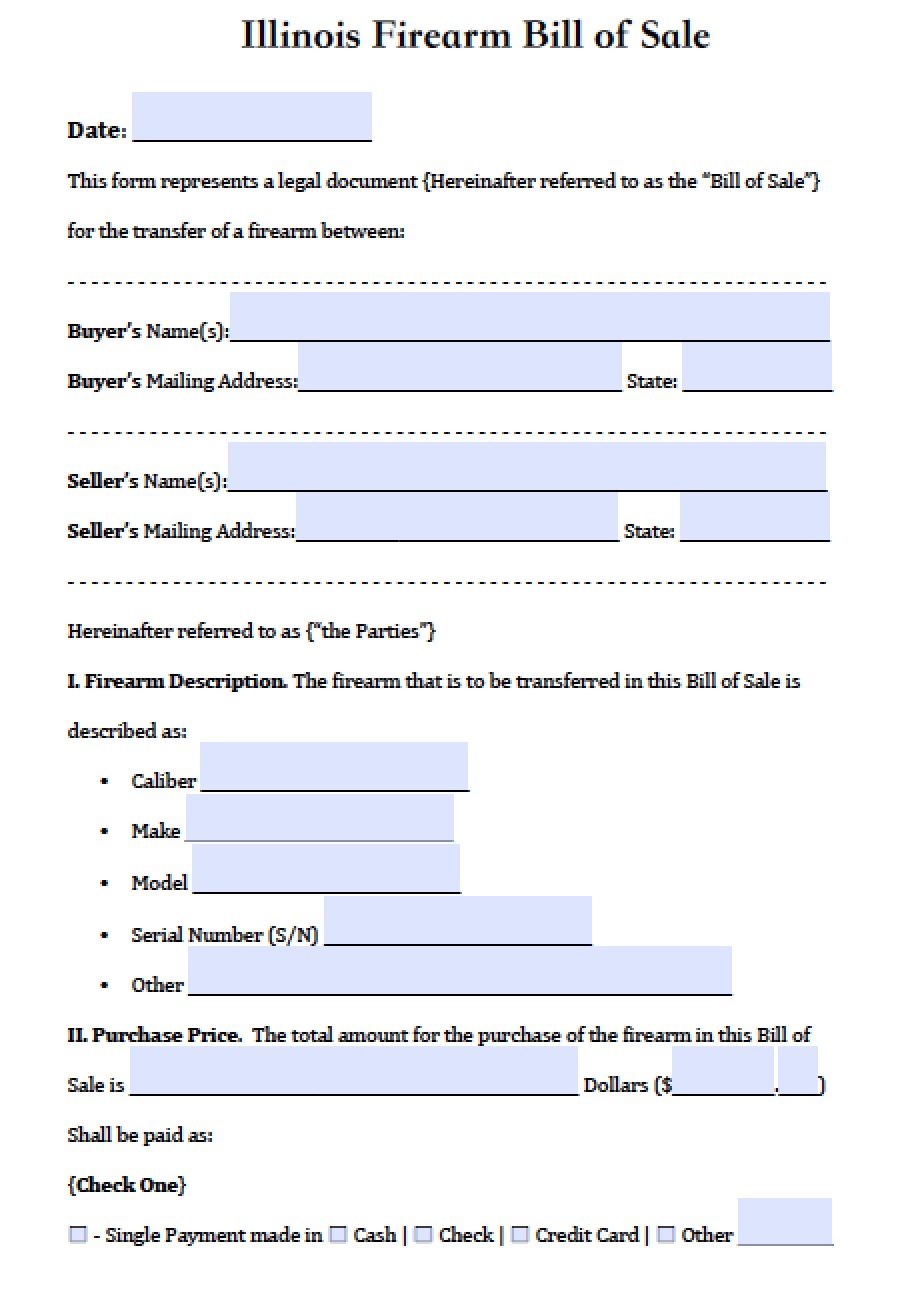 21,482 Downloads
The Illinois firearm bill of sale lets two (2) individuals transfer the ownership of a gun in exchange of monetary funds. The sale can be completed by filling in the document and the seller must check the FOID status of the buyer at the Illinois State Police Website (Statute 430 ILCS 65/3(a-10)). If the buyer does not possess a FOID card they may request one by filling in the following Application.
How to Fill-In
In order to completely write a gun bill of sale form the buyer and seller will want to fill-in the document with the information below:
Date
Buyer's Full Name
Buyer's Full Address
Seller's Full Name
Seller's Full Address
Caliber
Make
Model
Serial Number (S/N)
Other Gun Details
Purchase Price
Payment Options – One (1) Time | Downpayment with Note
Condition/Status – List any mechanical defects
Other Terms and Conditions
Signature Area
Disclosures
It is best to photocopy both parties' identification to ensure the gun is not being illegally sold.