Kansas Firearm/Gun Bill of Sale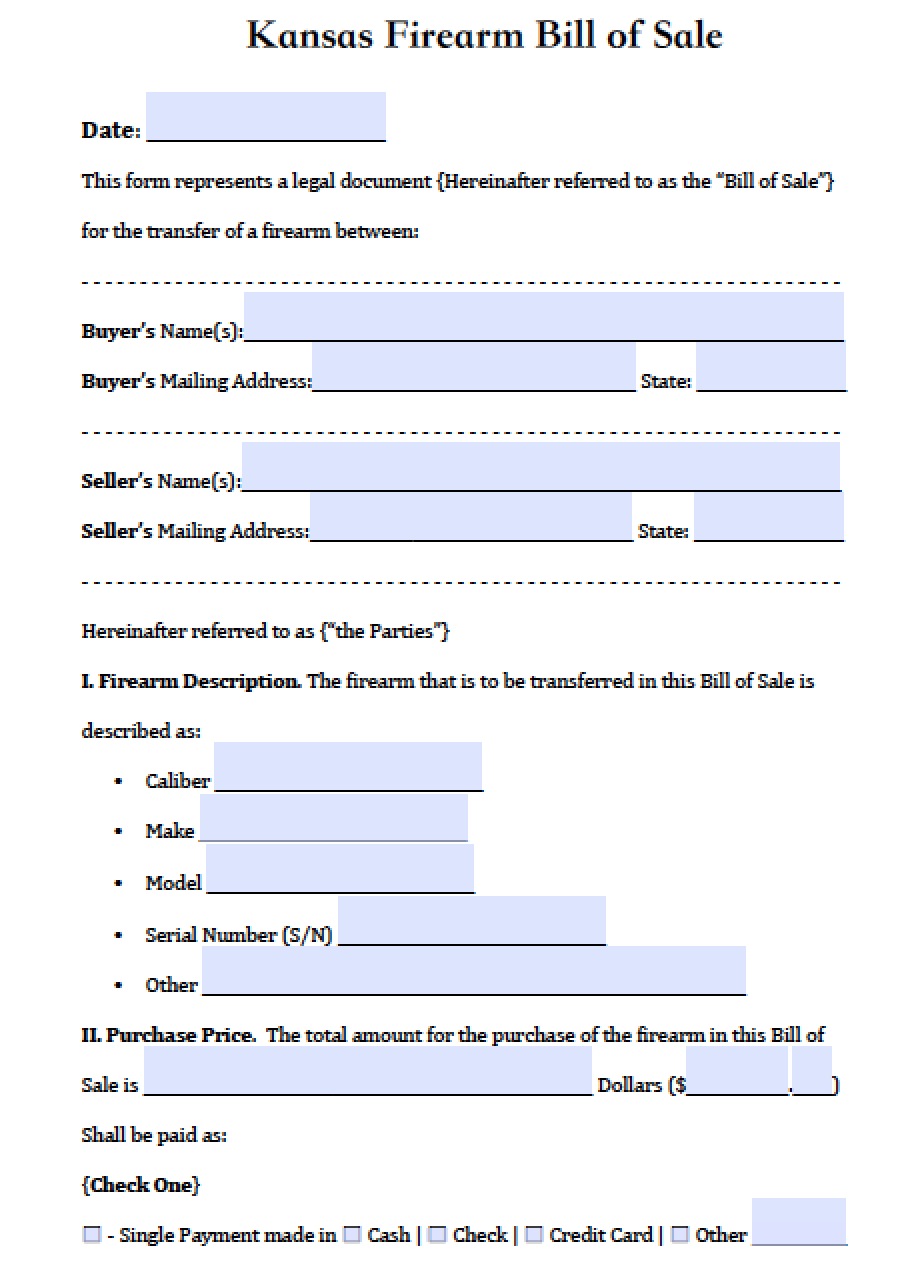 8,798 Downloads
The Kansas firearm bill of sale is a legal document that makes an accounting the transfer of a gun's ownership through a private party sale. According to the Kansas Bill of Rights Section 4 every resident has the right to obtain and purchase a firearm without the need to register with any government authority.
When filling in the document, both parties should take each other's identification to ensure that both parties are who they claim to be. After signatures are made, both buyer and seller should take an original for their own record keeping.
Concealed Weapons – If the new owner would like to obtain a concealed permit they may fill-out the application.
How to Write
To appropriately fill-in the form the blank fields will request the information be provided below:
Date of Sale
Buyer's and Seller's Details including their full names and address
Description of Firearm including the Caliber, Make, Model, Serial Number (S/N), or any other details that should be provided
Payment Amount including options on how to fulfill the balance
Condition of the Gun
Additional Terms and Conditions (if any)