Kansas DMV (Vehicle) Bill of Sale | TR-12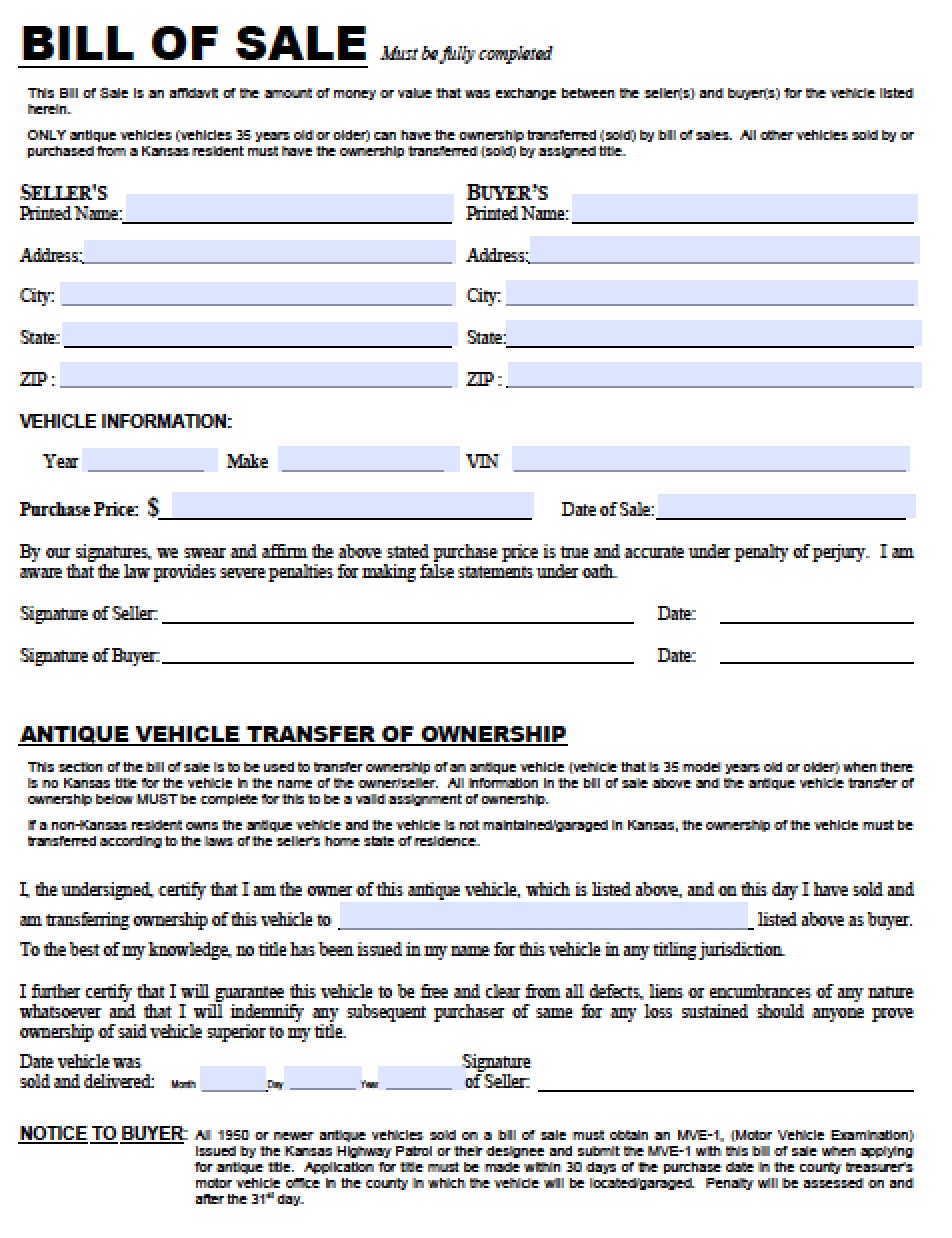 22,574 Downloads
Issued by the Division of Motor Vehicles (DMV), the bill of sale form (Affidavit to a Fact/Bill of Sale TR-12) recognizes the transfer of a motor vehicle between one (1) party to another. The entire details of the purchase and sale should be documented and do not make any outside verbal agreements.
At the Seller's decision, they may give notice to the DMV by filling-in the Notification of Sale (Form TR-216) and sending to the following address along with the $10 fee:
Kansas Department of Revenue Division of Vehicles 915 SW Harrison Topeka, Kansas 66626-0001 
Vehicle Registration Forms
How to Write
The DMV bill of sale form (TR12) also contains a second (2nd) page known as the Affidavit to a Fact which asks the new owner how they obtained the vehicle.
Fill-in the by entering the following information:
Buyer and Seller's Information

Full Name
Address
City
State
Zip

Vehicle Information
Purchase Information
Signature Area
Optional – Antique Vehicle Transfer Area
Affidavit to a Fact
The affidavit must state the type of transfer:
Gift Certification
One and the Same Person
Disclaiming Vehicle Ownership
Title or MSO Assignment
Vehicle Non-Use
Relatives of a Member of the Military
Antique Model Year License Plate