Maryland DMV (Vehicle) Bill of Sale | VR-181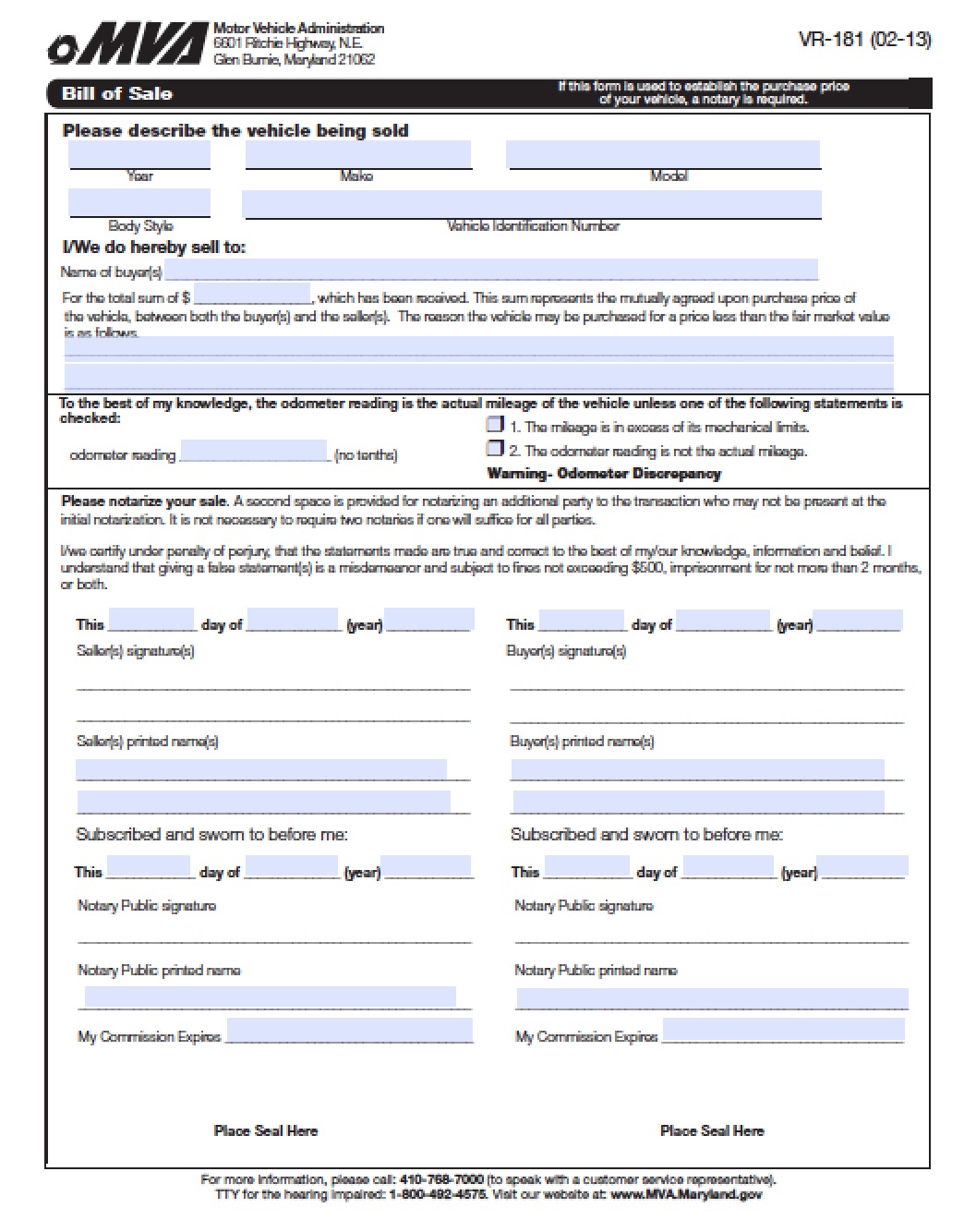 7,259 Downloads
The DMV bill of sale is required for any vehicle transaction being conducted in the State of Maryland. Both parties should keep a copy of the document for their personal records and the new owner will have to use the form to register.
Forms Needed to Register
Proof of Car Insurance
Blank Check for Fee
How to Write
In order to fill-in the DMV bill of sale (Form VR-181) the following must be inputted into the form:
Vehicle Information

Year
Make
Model
Body Style
Vehicle Identification Number

Name of Buyer(s)
Total Purchase Price
If price below fair market value, state the reasoning (if applicable)
Odometer Reading
Signature Area
*All bill of sale forms signed in the State of Maryland are required to be notarized.