Maryland Firearm/Gun Bill of Sale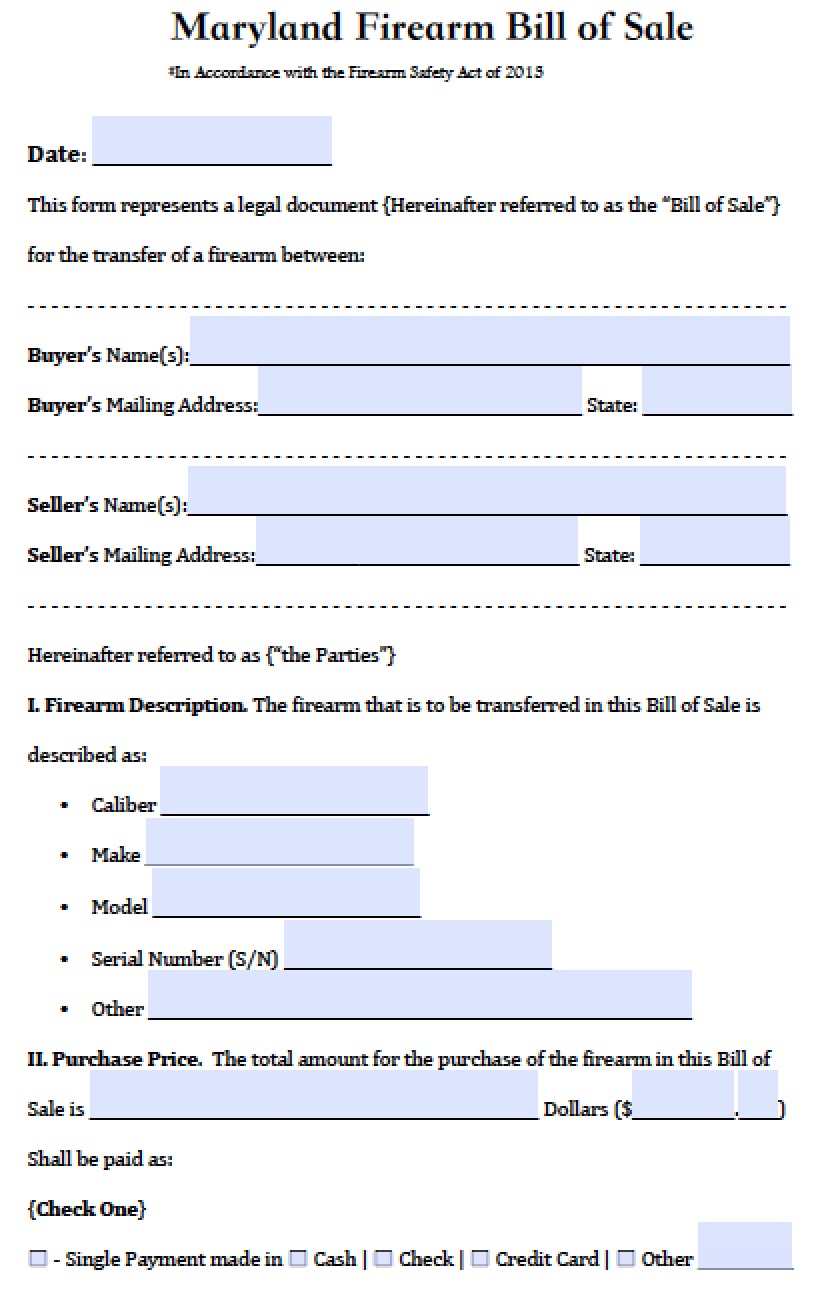 4,098 Downloads
The Maryland firearm bill of sale form in accordance with the New Gun Laws (October 1, 2013) require that all potential buyers be registered with the State Police and and have been approved through MyLicense. The bill of sale itself confirms the written details of a transaction that took place at a specified date as well as the purchasing information (price, gun details, etc.).
How to Write
The bill of sale may be filled-in by entering the following fields:
Date of Sale
Buyer and Seller's Names and Addresses
Gun Information

Make
Model
Caliber
Serial Number (S/N)

Purchase Price
Payment Type
Condition
Additional Details (if any)
Signature Area – It is required for all bill of sale forms authorized in the State to be notarized.