Maine DMV (Vehicle) Bill of Sale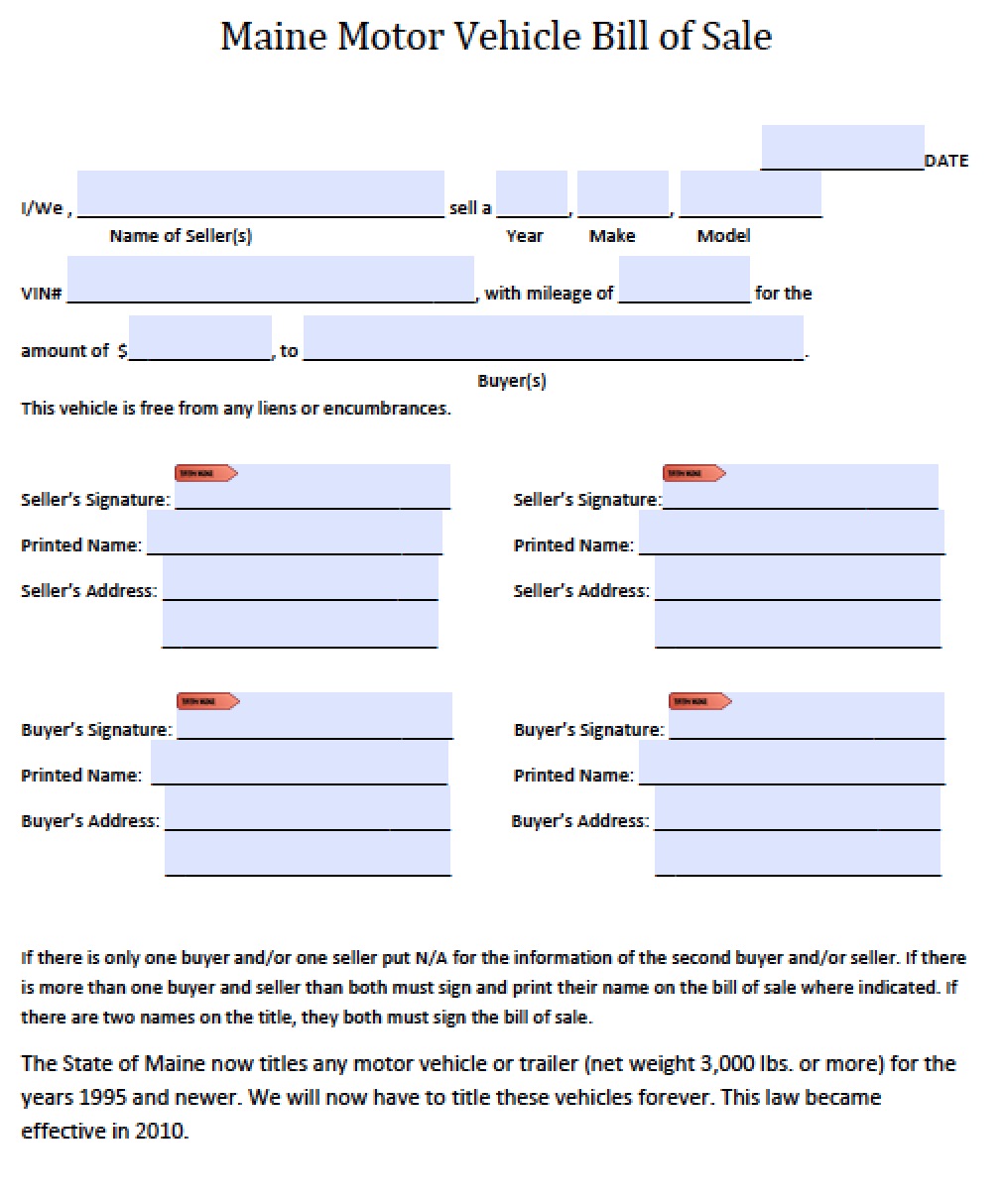 8,504 Downloads
The Maine vehicle bill of sale is to be used for conducting a transaction and will be needed by the buyer when Registering their vehicle with their Local DMV office. The form should be filled-in by both parties. The vehicle, along with the monies associated with the transaction, should transfer possession on the date of sale.
The new owner will need to pay the excise tax at their Local County Office before registering their vehicle with the Bureau of Motor Vehicles.
How to Write
The bill of sale will contain blank fields to be filled-in by the following description:
Date of Sale
Name of Seller
Year
Make
Model
VIN#
Odometer Mileage
Purchase Price
Buyer's Name
Buyer and Seller's Signature
According to federal law, if the vehicle being sold is under 16,000 pounds (lbs.) and younger than ten (10) years old the Odometer Statement must be attached.