Maine Firearm/Gun Bill of Sale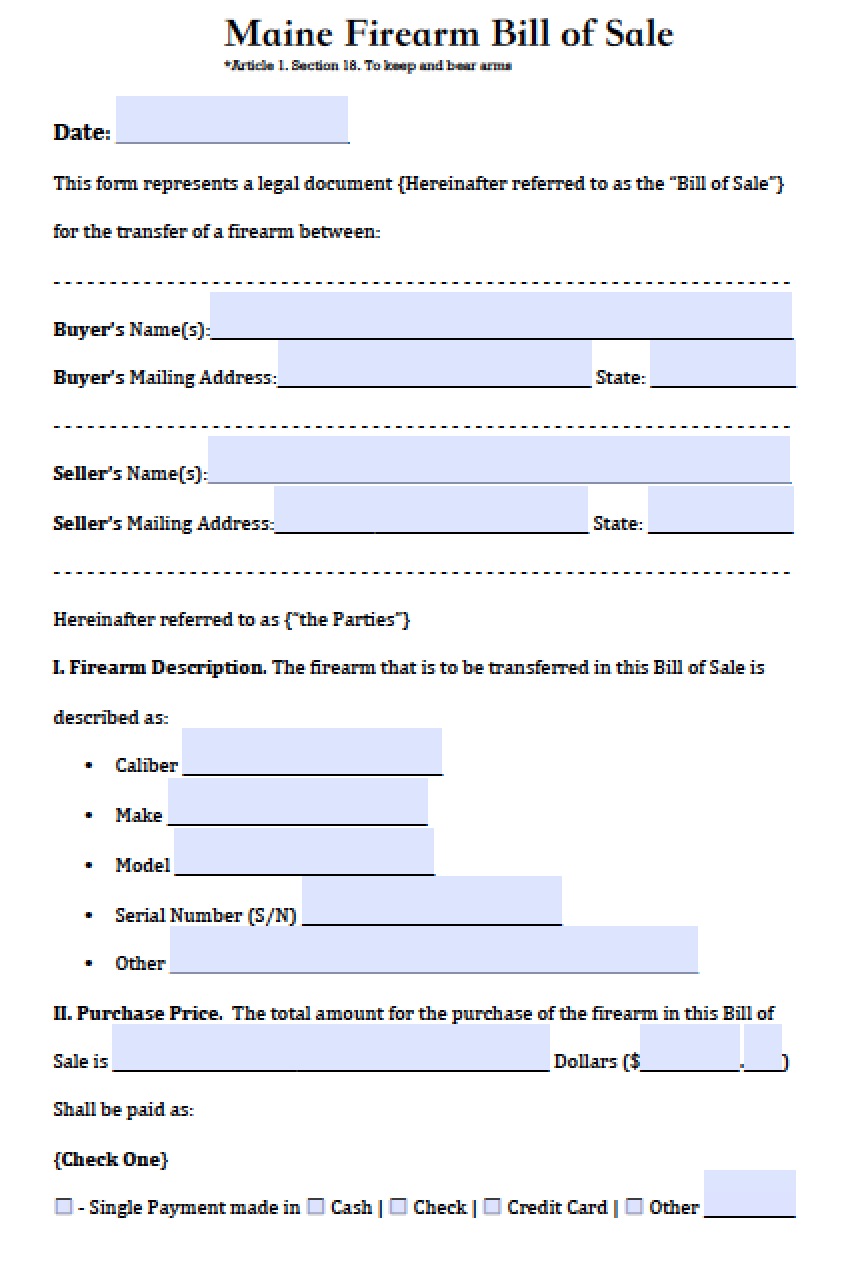 3,533 Downloads
The Maine gun bill of sale is between two (2) parties that agree to transfer a firearm in return for monetary funds. The payment is available to be made in cash, check, or credit card and is due on the date of sale unless otherwise written.
Article 1, Section 16. Residents of Maine do not have to register their firearm with any government agency after purchase.
Conceal and Carry – A resident must Apply through the State Police to be able to carry a concealed weapon.
How to Write
Fill in the fields marked as:
Date
Buyer and Seller Details
Firearm Attributes

Caliber
Make
Model
Serial Number (S/N)

Purchase Terms
Condition of Firearm
Additional Conditions (if applicable)
Signature Area
Disclosure of Buyer and Seller