Minnesota Firearm/Gun Bill of Sale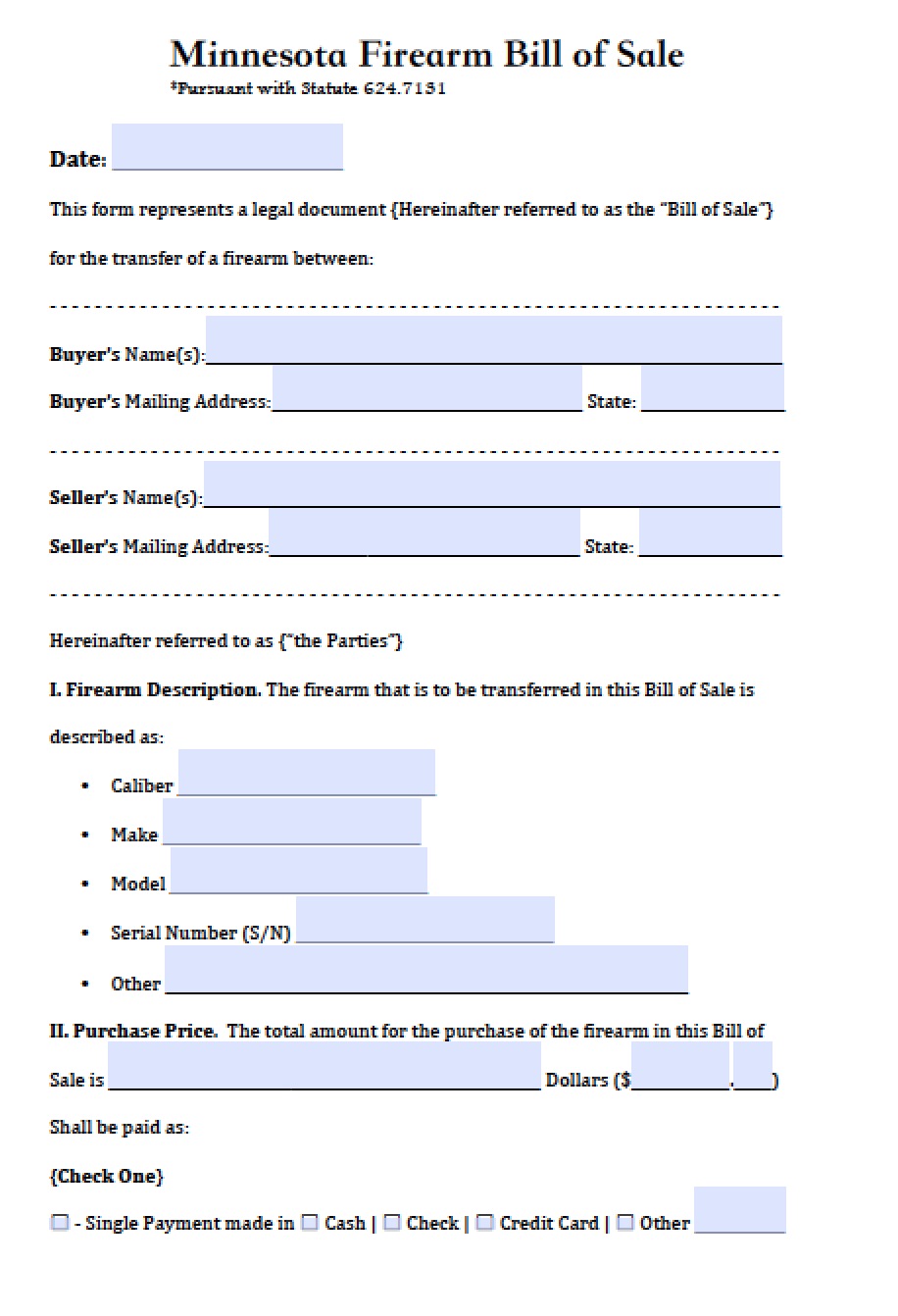 8,473 Downloads
The Minnesota firearm bill of sale allows the transfer of a firearm through a purchase that must be met with a buyer with a Firearm's Permit. If an individual is seeking to purchase a gun and does not have a permit, they must fill-in the Application and turn it in to the Local Sheriff's Office.
Minnesota Gun Laws – Statute 624.7131 – Transferee; Penalty
How to Buy/Sell a Gun in Minnesota
A sale may take place with a qualified buyer and a seller who possesses a gun that has a clear serial number on it's side. Identification should be traded between the buyer and seller and  any ownership papers associated with the gun should be included in the sale.
Once the parties have agreed to a verbal purchase price, the following fields should be completed on the bill of sale document:
Date of Sale
Buyer's Information
Seller's Information
Gun Description – Must include the Serial Number (S/N)
Purchase Price/Payment Options
Condition of Firearm
Additional Details
Signature Area