New Mexico Livestock Bill of Sale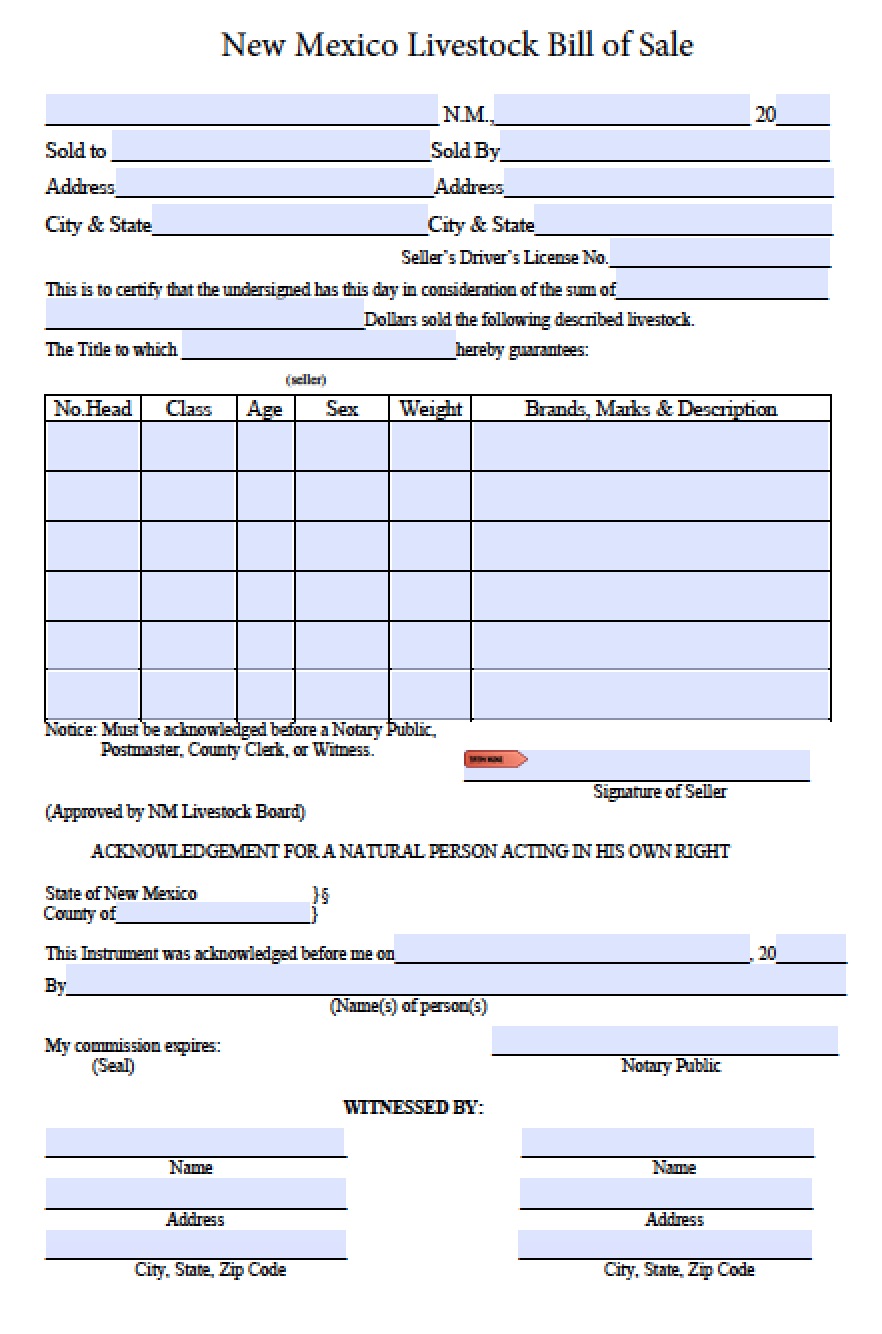 2,362 Downloads
The New Mexico livestock bill of sale is for any type of farm animal that is legal to be sold for a profit within the State. It is recommended that the animal to be sold has a unique number such as a brand, No. Head, or any marks or descriptions. After the form is signed, both parties will be legally bound to the contract.
How to Write
The form should be filled-in by inputting the following information:
Buyer and Seller's Information – Include Driver's License No.
Purchase Price
No. Head
Class
Age
Sex
Weight
Brands, Marks, and Descriptions
Signature of ONLY the Seller is required and is to be witnessed via a notary public.