Oregon Boat/Vessel Bill of Sale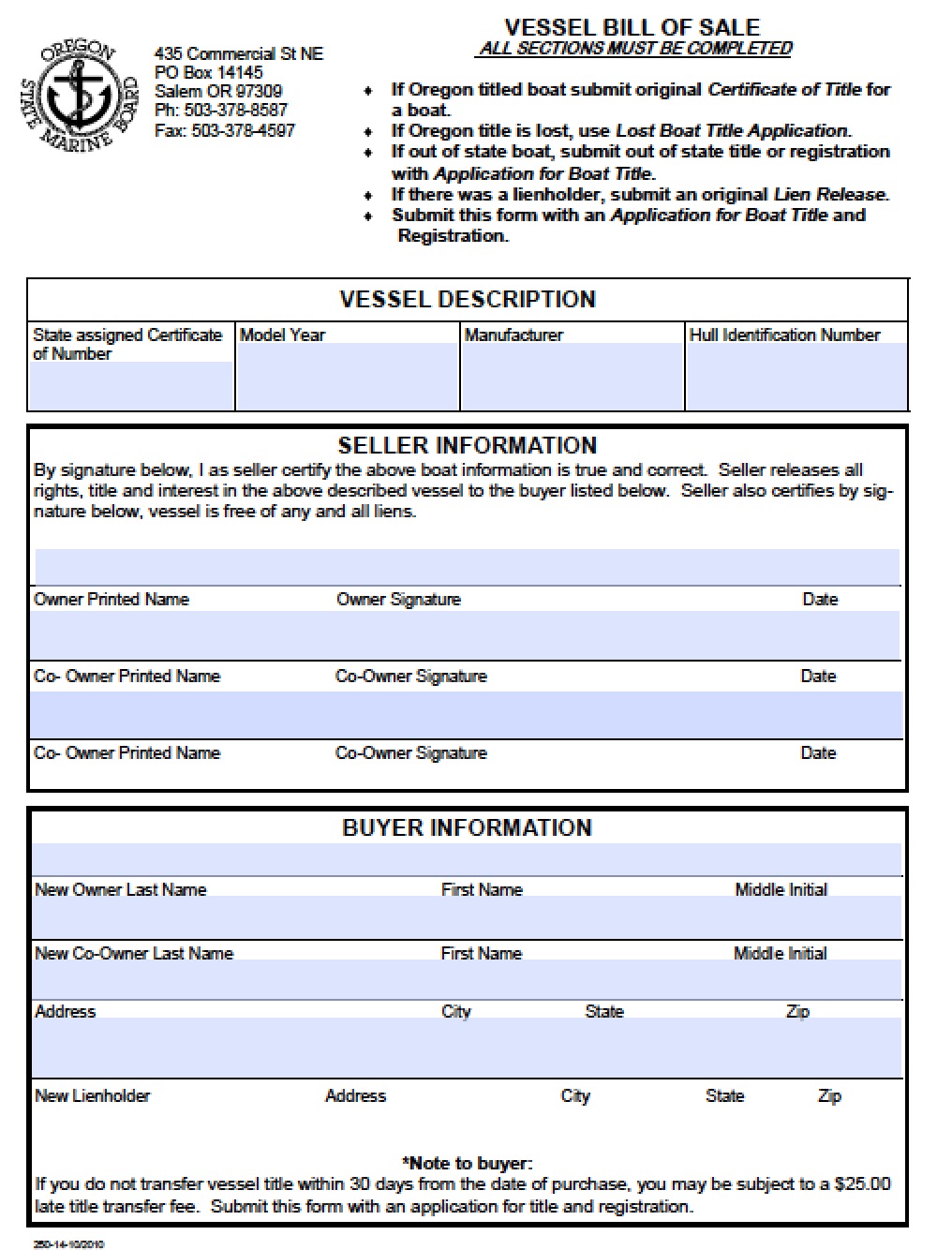 4,566 Downloads
The Oregon boat bill of sale is available for print or fillable online to coordinate the purchase and sale of a vessel located within the State. The new owner must use the bill of sale in order to register at an Agent Location along with the Certificate of Title (Singed over from previous owner) and Registration Application (Form 250-R07).
After the bill of sale has been signed by the seller(s) the form is considered legally binding.
How to Write
Enter the following information:
Certificate of Number
Model Year
Manufacturer
Hull Identification Number (HIN)
Printed Name of Owner and any Co-Owner(s)
Signature and Date of Owner(s)
Buyer(s) Information including Name and Address
If the new owner does not transfer title within thirty (30) days the late title fee of $25 will be assessed.