Rhode Island DMV (Vehicle) Bill of Sale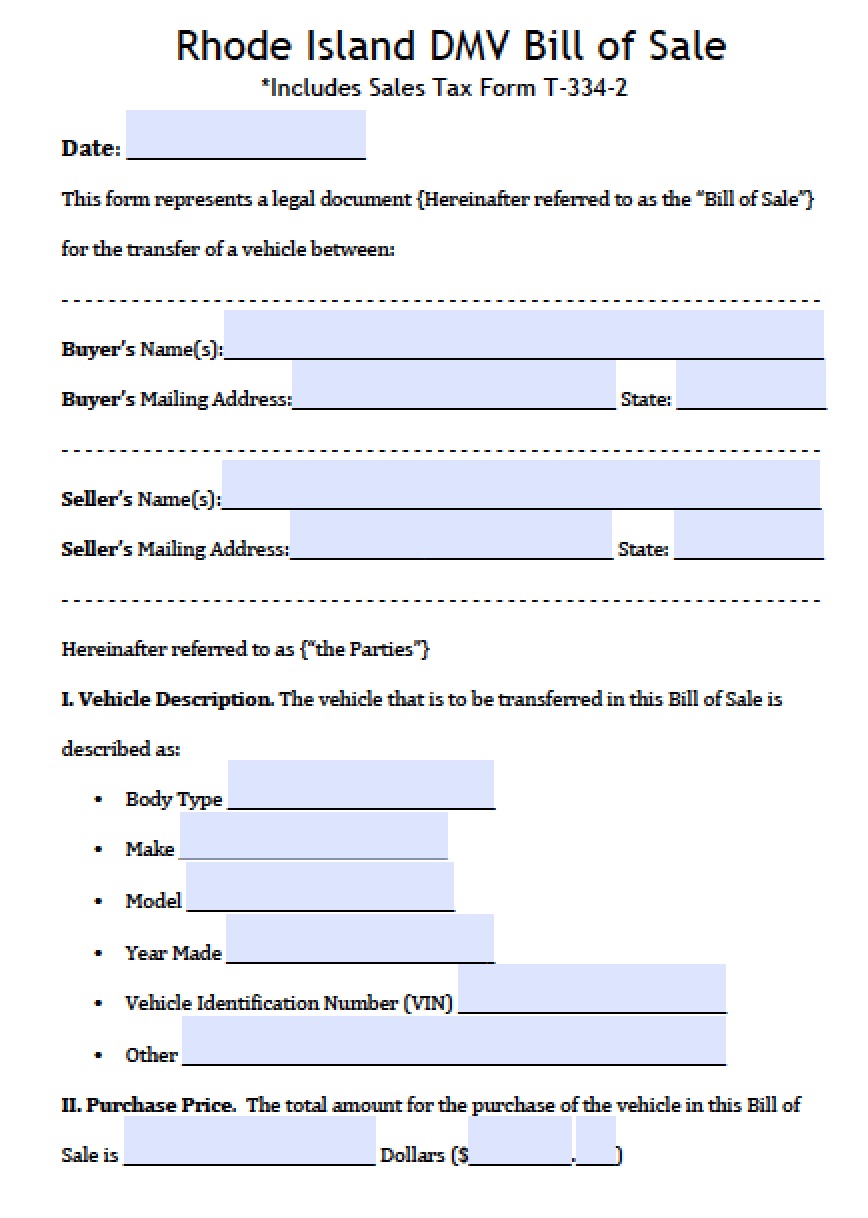 19,957 Downloads
The Rhode Island DMV bill of sale form may be used to transfer the ownership of a vehicle through a private sale from one party, the seller, to another, the purchaser. Both parties should present identification and sign the bill of sale on the date the parties will trade with one another. Upon the parties authorizing the document, it becomes legally binding and the sale is considered complete and final.
The bill of sale is required for registration at a DMV Office.
Vehicle Registration Forms
How to Write
Date of Sale
Buyer's Name and Address
Seller's Name and Address
Description of the Vehicle including the Vehicle Identification Number (VIN)
Purchase Price
Signature Area
The parties are advised to have witnesses or a notary public view the signatures.