Texas Boat Bill of Sale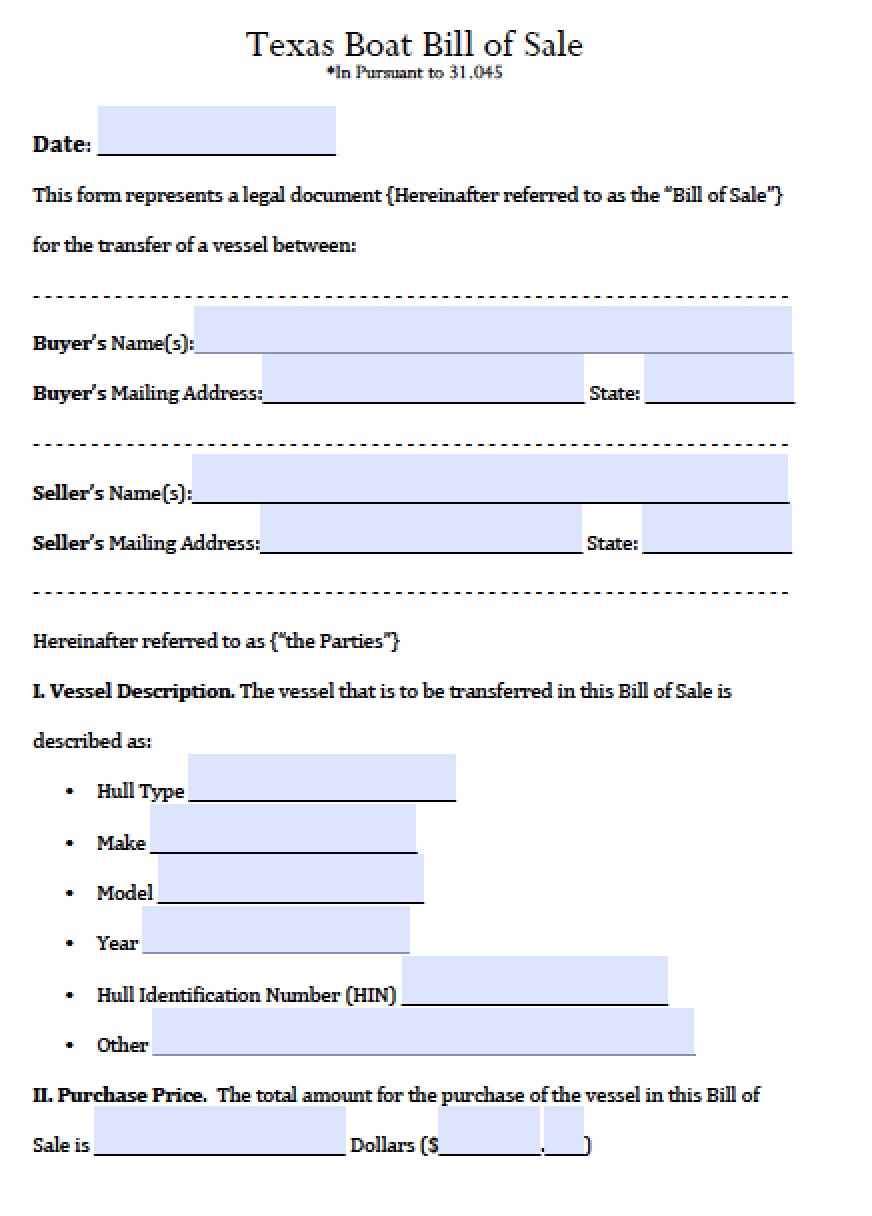 39,209 Downloads
The Texas boat bill of sale is to be used to transfer ownership of a vessel from one party to another. The new owner will need the document in order to register with the Parks and Wildlife Office. After entering the details of the transaction the bill of sale should be authorized on the day the item(s) is/are traded for monetary funds.
The seller will be required to fill-in the Vessel/Boat or Outboard Motor Ownership Transfer Notification (PWD 1340)
State Laws – 31.045 – Ownership of Vessels and Outboard Motors; Certificate of Title.
Boat Registration Forms 
The seller will be required to submit the Boat Transfer Notification (Form PWD-1340) within thirty (30) days from the date of sale.