Texas Gun/Firearm Bill of Sale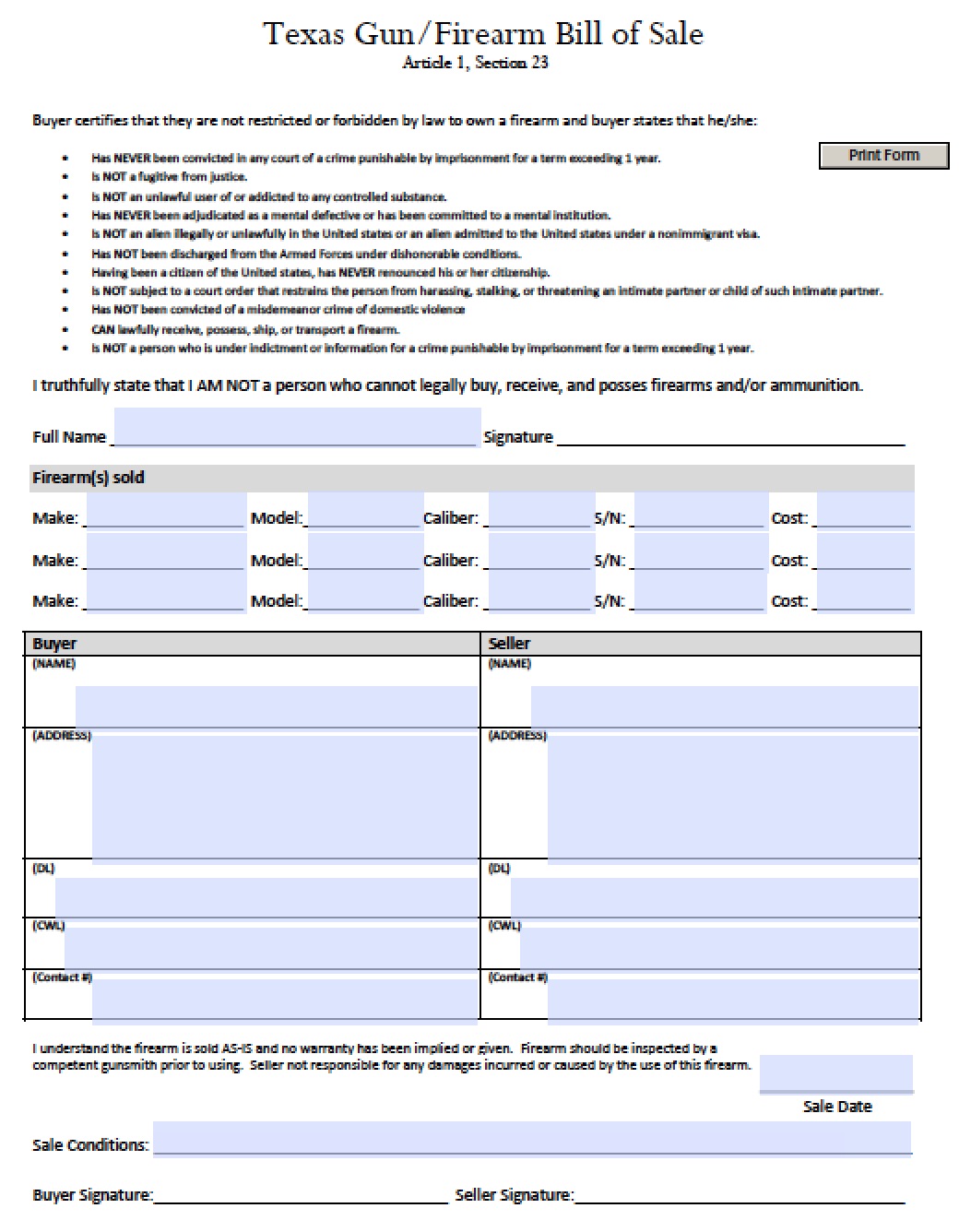 51,331 Downloads
The Texas firearm bill of sale is for use by a buyer and seller to come to an agreement over a private purchase for any type of gun. There are no State laws that prohibit ordinary residents from possessing a firearm (See Concealed Handgun Licensing) and once the bill of sale is signed the transaction is complete.
It is highly recommended that the document contain the Serial Number (S/N) of the gun.
How to Write
The highlighted fields may be filled-in with the following information to complete the sale:
Full Legal Name of Purchaser
Signature (Disclosure Terms)
Description of Firearms Sold (Up to 3) including: Make, Model, Caliber, and Serial Number (S/N).
Buyer's Name and Mailing Address
Seller's Name and Mailing Address
Sale Date
Signature Area
For identity purposes it is best to verify each party's identification through their Driver's License Number.