Boulder County, Colorado Bill of Sale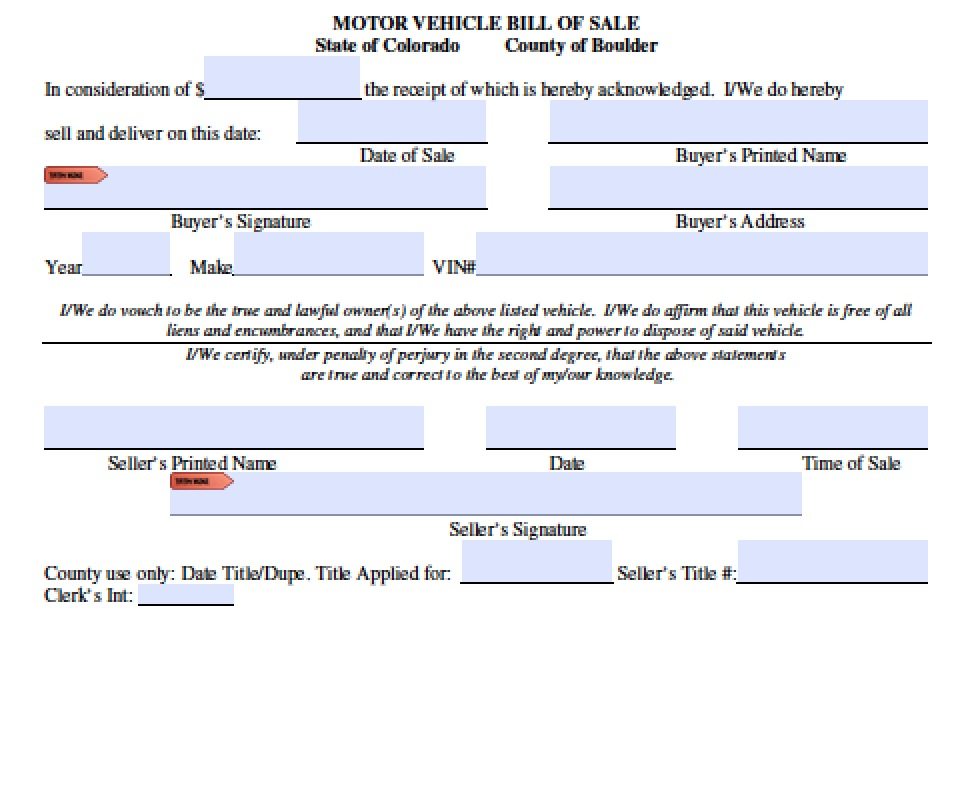 1,923 Downloads
The Boulder County, Colorado bill of sale form is designated for a selling party of a motor vehicle. The form allows a transaction to be documented in basic terms by stating the amount of the purchase price and the description of the vehicle.
How to Fill-In
The following is a description of the blank spaces in a line-by-line format
Purchase Price of Vehicle
Date of Sale
Buyer's Printed Name
Buyer's Signature
Buyer's Address
Vehicle Info
Seller's Printed Name
Date of Sale
Time of Sale
Seller's Signature
Both buyer and seller are required to authorize the document.