Colorado DMV Bill of Sale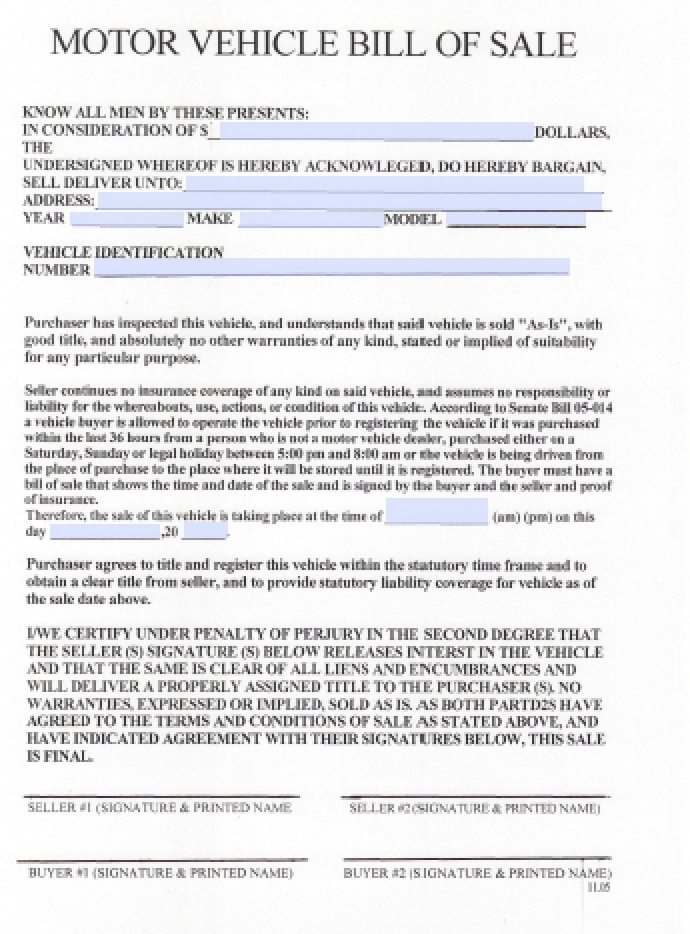 18,385 Downloads
The Colorado statewide bill of sale form is from the Department of Motor Vehicles and is to be used at any county DMV office in the State. The form is primarily used to allow a willing buyer and seller come to an agreement over the sale of a motor vehicle that is located in Colorado.
How to Write
Begin inputing the following information line-by-line in order to successfully fill-in the form
Purchase Price (in Dollars ($))
Vehicle Description
Address
Year
Make
Model
Vehicle Identification Number (VIN)
Date of Transaction
Buyer and Seller Printed and Signed Names
At this time the sale is complete and the buyer must register the vehicle within sixty (60) days.