El Paso County, Colorado Vehicle Bill of Sale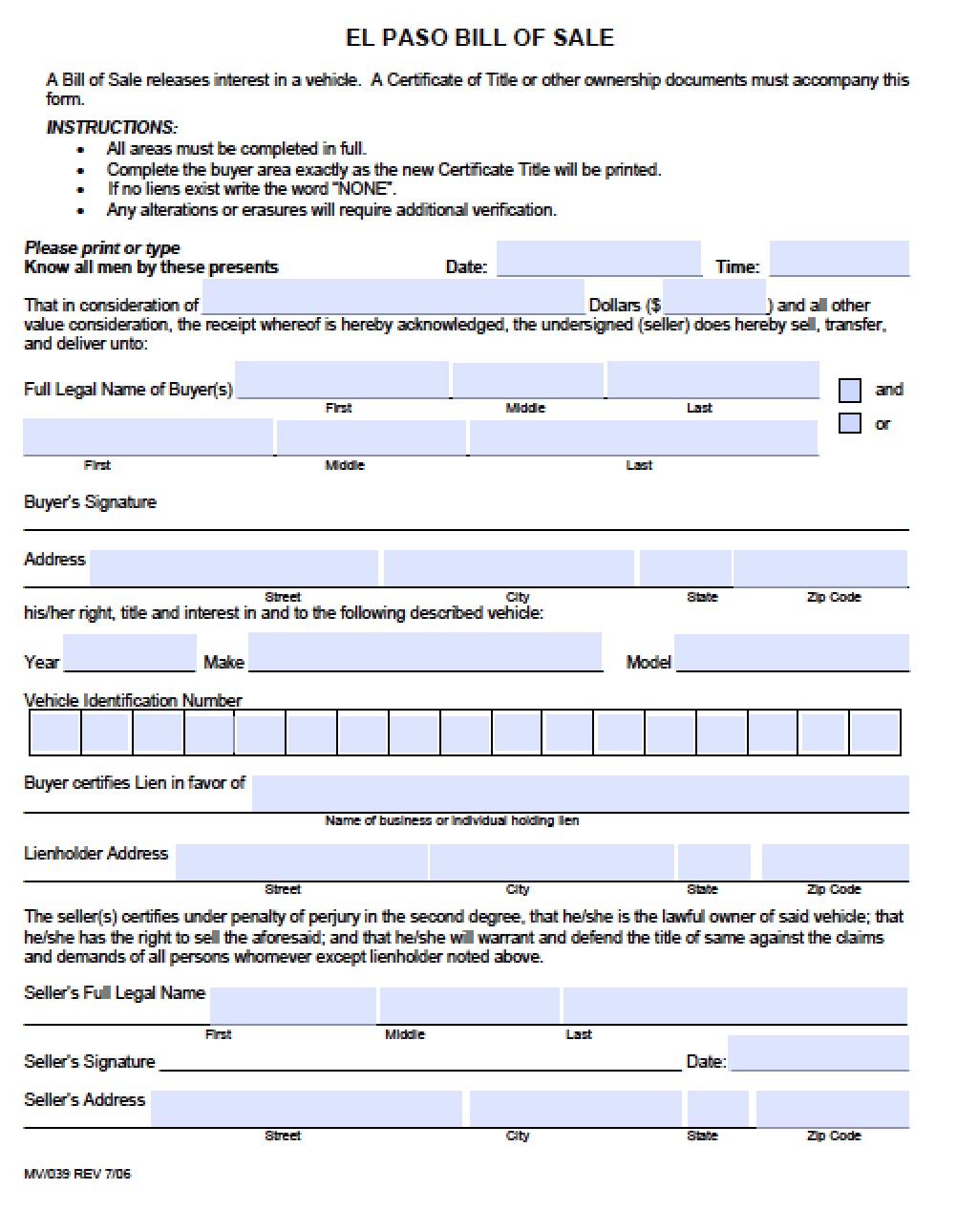 2,394 Downloads
The El Paso, County Colorado bill of sale form is strictly used for motor vehicles exchanging ownership for trade within the county. The form may be used in addition to other forms to obtain registration and title at the local DMV Office.
How to Fill-In
Input the following information to complete the form correctly;
Date of Sale
Time
Purchase Price ($)
Full Legal Name of Buyer(s)
Buyer's Signature
Address of Buyer
Vehicle Information

Year
Make
Model
Vehicle Identification Number (VIN)

Lien (if any)
Lien holder's Address
Seller's Full Name
Seller's Signature
Seller's Address
After the sale of the vehicle it must be registered by the new owner within sixty (60) days.