Larimer County, Colorado Bill of Sale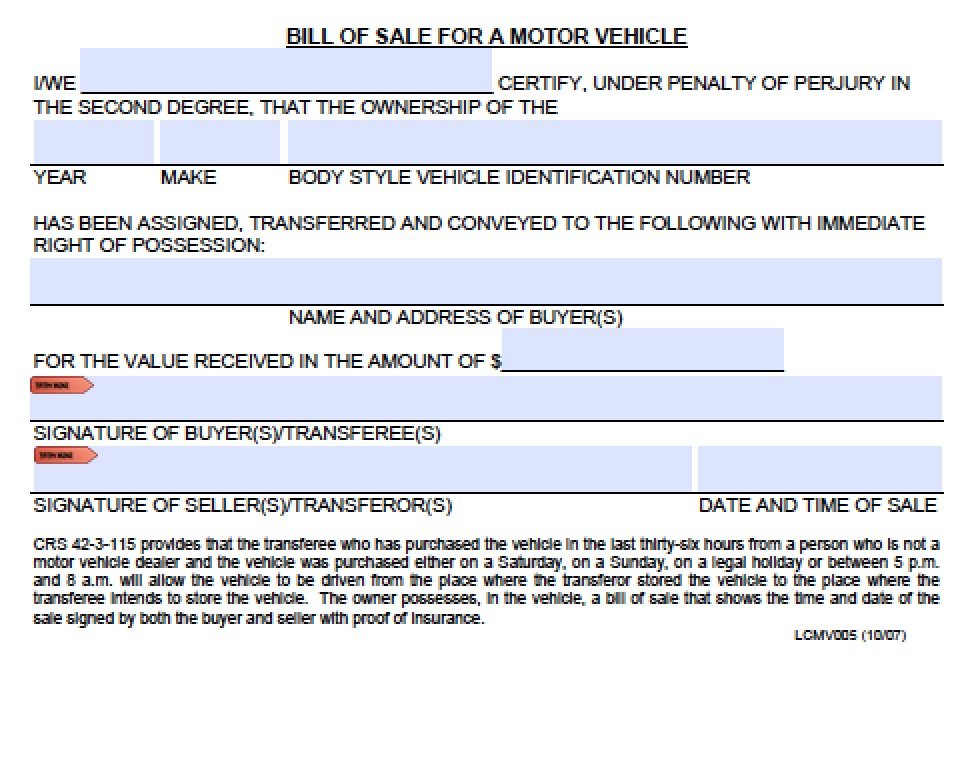 2,037 Downloads
The Larimer County, Colorado bill of sale forms allow a seller of a vehicle to legally transfer ownership to another individual or entity in the return of monetary funds. The form should be used for legally documentation and when registering the vehicle at a Larimer County DMV Office.
How to Fill-in
Make sure to have both parties together and input the following information;
Seller's Name
Vehicle Information

Year
Make
Body Style
Vehicle Identification Number (VIN)

Name and Address of Buyer
Purchase Price
Signature of Buyer
Signature of Seller
Date of Sale
The new owner has sixty (60) days to register the motor vehicle under Colorado law.