Massachusetts ATV/Snowmobile/Bike Bill of Sale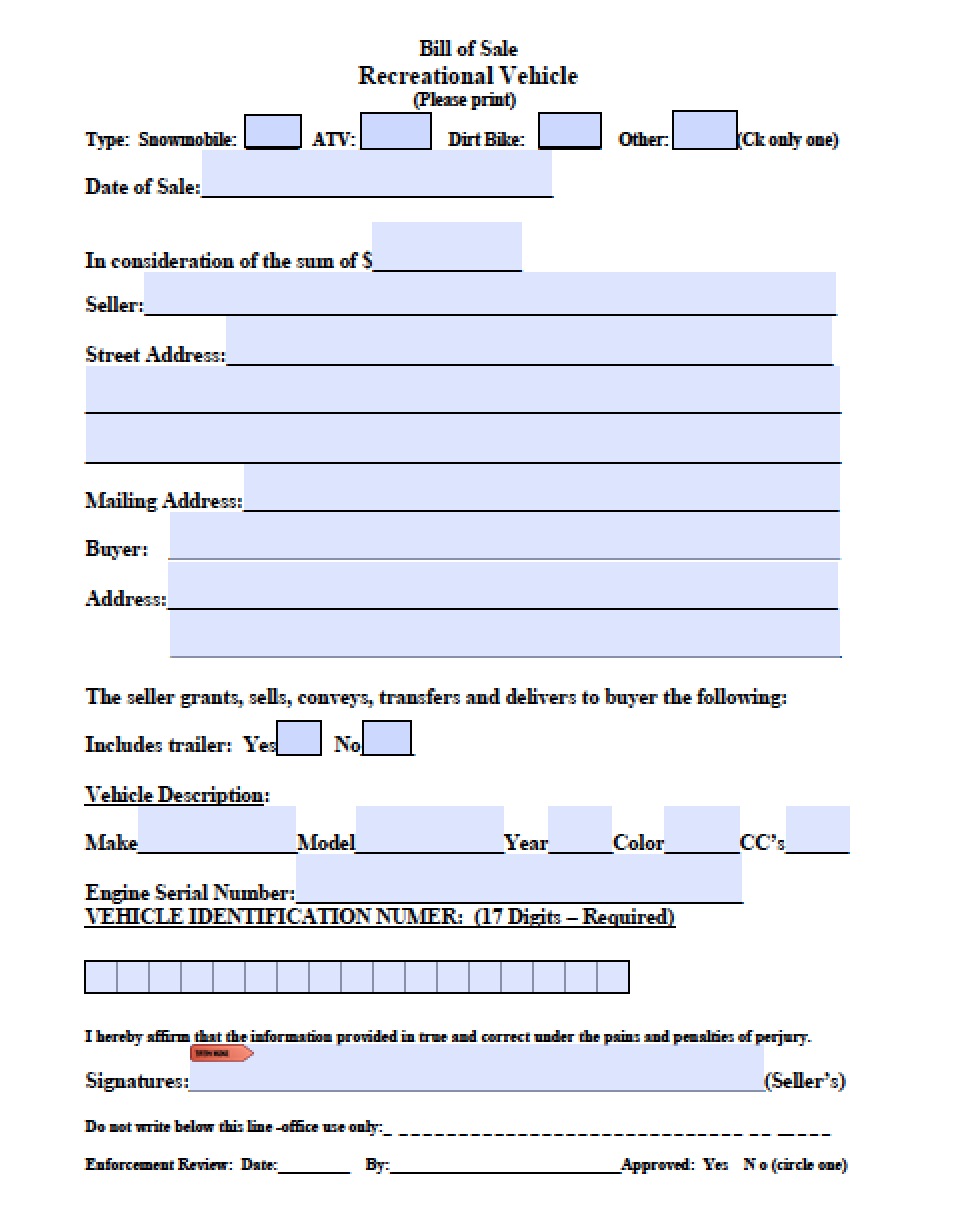 3,254 Downloads
This Massachusetts bill of sale is for any all-terrain vehicle (ATV), snowmobile, or bike that will be exchanging hands in the State. The form is to be kept by both parties and the buyer will need the form to register with the Energy and Environmental Affairs.
Once the buyer and seller have input their information and signed the form it becomes legally binding.
How to Register
Take the following forms to an Energy and Environmental Affairs Registration Office:
How to Write
Fill-in the corresponding blank fields to the matching description:
Choose Type of Sale: Snowmobile, ATV, Dirt Bike, Other
Date
Purchase Price
Seller's Name
Seller's Address
Buyer's Name
Buyer's Address
Trailer Included?
Description

Make
Model
Year
Color
CC's
Engine Serial Number

Seller's Signature
Signature on behalf of the buyer is not required in the State.