Oklahoma DPS Motor Vehicle Bill of Sale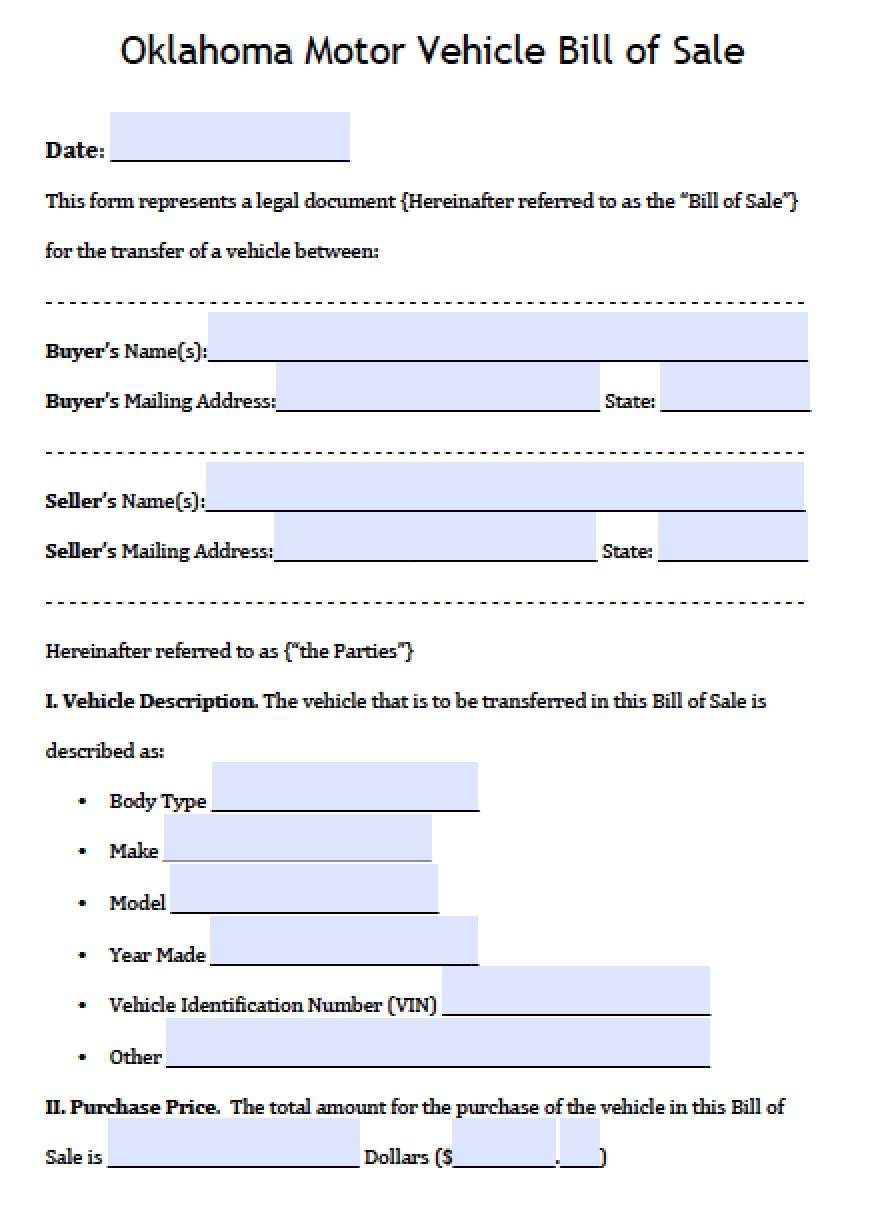 21,047 Downloads
The Oklahoma vehicle bill of sale from the Department of Public Safety (DPS) may be downloaded and filled-out in PDF Format or handwritten after printing in order to complete a transaction for any type of automobile. The form may be used when registering at a Tag Facility as proof of ownership.
If new owner did not fill-in a bill of sale at the date of the transaction they may use the Declaration of Vehicle Purchase Price (Form 722-1) followed by the Affidavit of Vehicle Ownership (Form 753)
If the vehicle is nine (9) years old or younger the Odometer Disclosure Statement (Form 729) must be completed and presented to the Tag Officer.
At the option of the seller, they may file the Notice of Vehicle Transfer (Form 773) which notifies the Tax Commission that the vehicle has transferred ownership.
How to Write
The highlighted fields may be completed in Adobe PDF or handwritten after printing. The following blank fields should be filled-out with the information provided:
Date of Transaction
Buyer's and Seller's Information – Full legal name and current mailing address
Purchase Price including the Payment Type
Vehicle Information – The Vehicle Identification Number (VIN) should be included
Condition of the Vehicle – The most recent inspection should be attached (if any)
Any Known Liens/Encumbrances (if any)
Additional Details – Such as extras, trailer(s), or trade that is included in the exchange
Signature Area – Optional Notary Certification
Odometer Disclosure Statement – Required for vehicle under ten (10) years of age